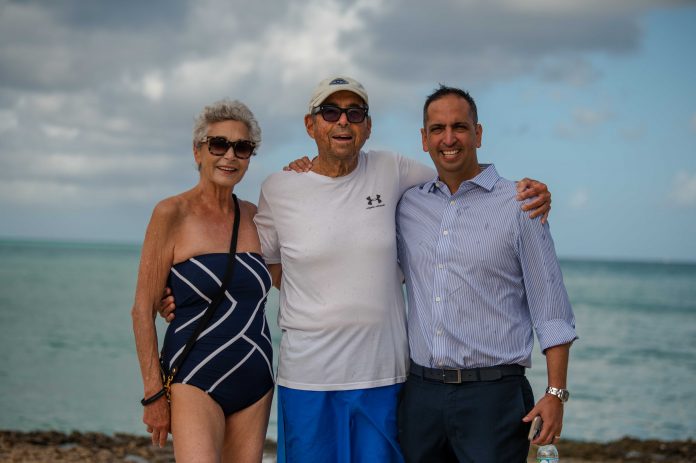 Monday morning, January 17th, the Minister of Tourism, Mr. Dangui Oduber, had the pleasure of meeting two wonderful tourists visiting our island from San Francisco. The pair are staying at the Casa Del Mar Hotel and were enjoying a nice stroll on Aruba's spotlight beach, The Eagle Beach, when they met the Minister.
The Couple, Myrna (82) and Stuart(90) Aronoff, love Aruba and have been visiting Aruba for 32 consecutive years now. They have always enjoyed Aruba's weather, the beaches and most importantly, the people. Along with their beloved kids and grandkids, Aruba has always been a destination spot for their family, where they all meet to gather and enjoy each other's company and the beauty of family. Stuart praised the island for its beauty, safety and overall, the experience.
"As the Minister of Tourism, it filled me with great joy and satisfaction to hear such good comments from our visitors. The government of Aruba will keep working on improving our product so our visitors will get an even much better experience in the future. The safety of our visitors will always be and is of paramount importance for the government".