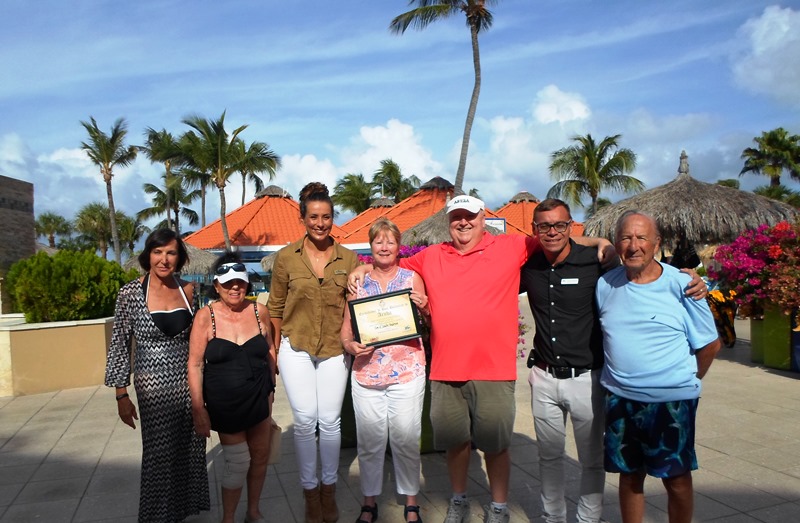 PALM BEACH – Recently the Aruba Tourism Authority had the great pleasure of honoring a lovely couple who are loyal and friendly visitors of Aruba at the Playa Linda Beach Resort as Goodwill Ambassadors.
The symbolic honorary title is presented in the name of the Minister of Tourism as a token of appreciation to guests who visit Aruba for 20-to-34 consecutive years.
The honorees were Mr. Tom and Mrs. Sandra Anerson, celebrating more than 20 consecutive annual visits to Aruba!
These special visitors are regular guests at the Playa Linda Beach Resort and they love Aruba very much because of the safety, the beautiful sunsets, friendly locals, variety of food and the feeling of home-away-from-home. They were surprised by Tom's brother in-law, who secretly set up the ceremony with Yvette from Playa Linda.
The certificates were presented by Mr. Jonathan Boekhoudt representing the Aruba Tourism Authority together with the Anderson family, Yvette and friends from the Playa Linda Beach Resort.