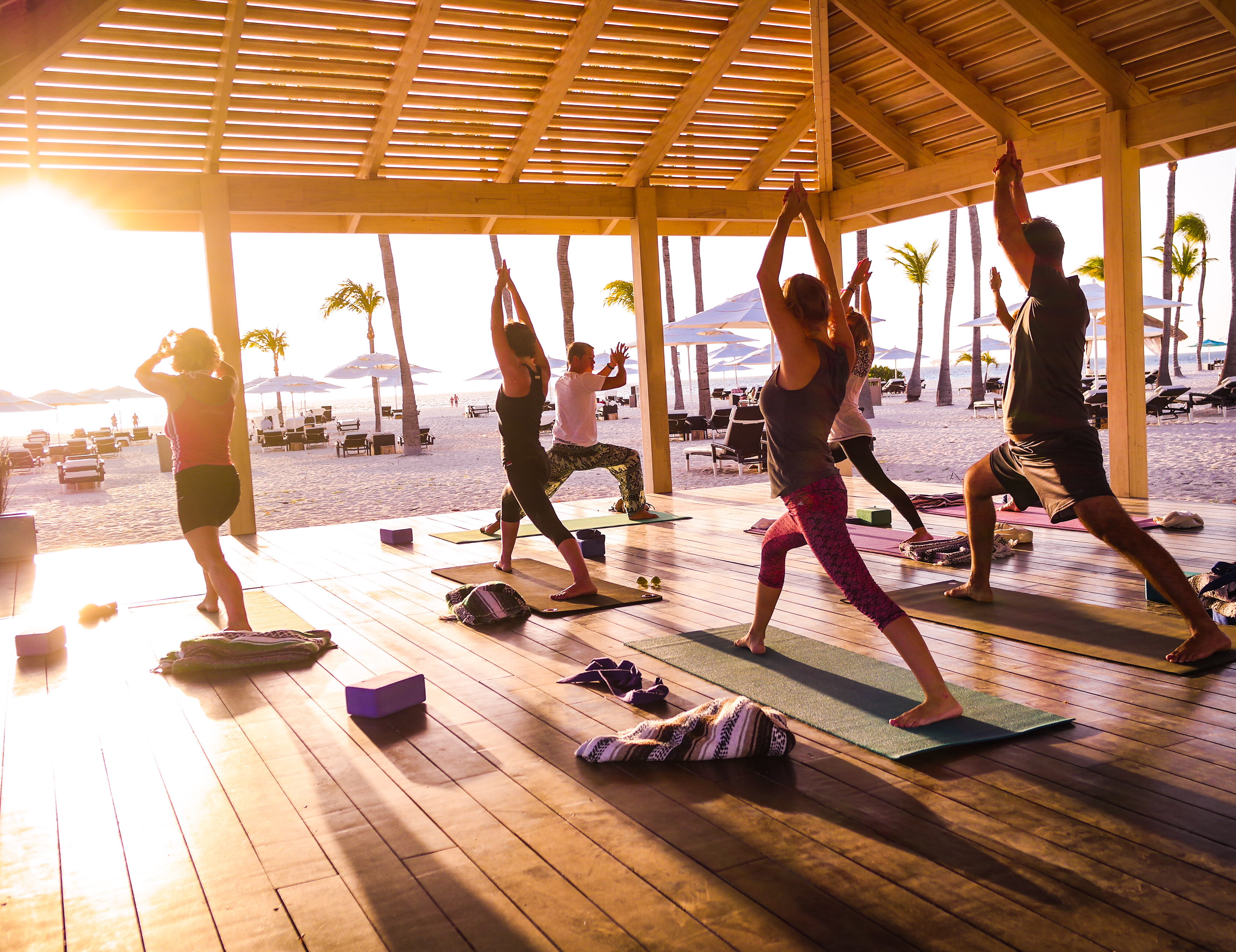 EAGLE BEACH – The intimate boutique resort & spa introduces a brand-new addition to their extensive wellness program called TerraWave Yoga. A unique outdoor experience on an Indo YogaFit® Balance Board.
This uplifting class is designed to stimulate you to more consciously connect with your core, find focus and build your strength and flexibility taught by Carolien Gaarthuis from Dushi Yoga.
The class flows like a wave: starting on the mat, you will move through breath work and seated stretches toward a standing core flow on the board. Moving fluidly, you will be encouraged to let go of whatever is holding you back and experience a unique sense of freedom and empowerment. You will complete your experience with a blissful savasana to enjoy the afterglow of your practice on Sunday morning.
Manchebo Beach Resort & Spa is dedicated in being the leading wellness resort on the island of Aruba. With the focus on healthy living with organic, locally sourced ingredients for breakfast lunch and dinner, daily yoga & Pilates classes to relax the mind and a Balinese Spa to rejuvenate the body while overlooking the beautiful turquoise Caribbean Sea and wide stretch of beach.
The wellness program has seen major diversities over the past few years, such as vegetarian and gluten free options on the menu, a wide collection of healthy fruit smoothies during breakfast and lunch and several yoga vacations. Manchebo will continue being a pioneer in the wellness vacations on Aruba and the Caribbean.