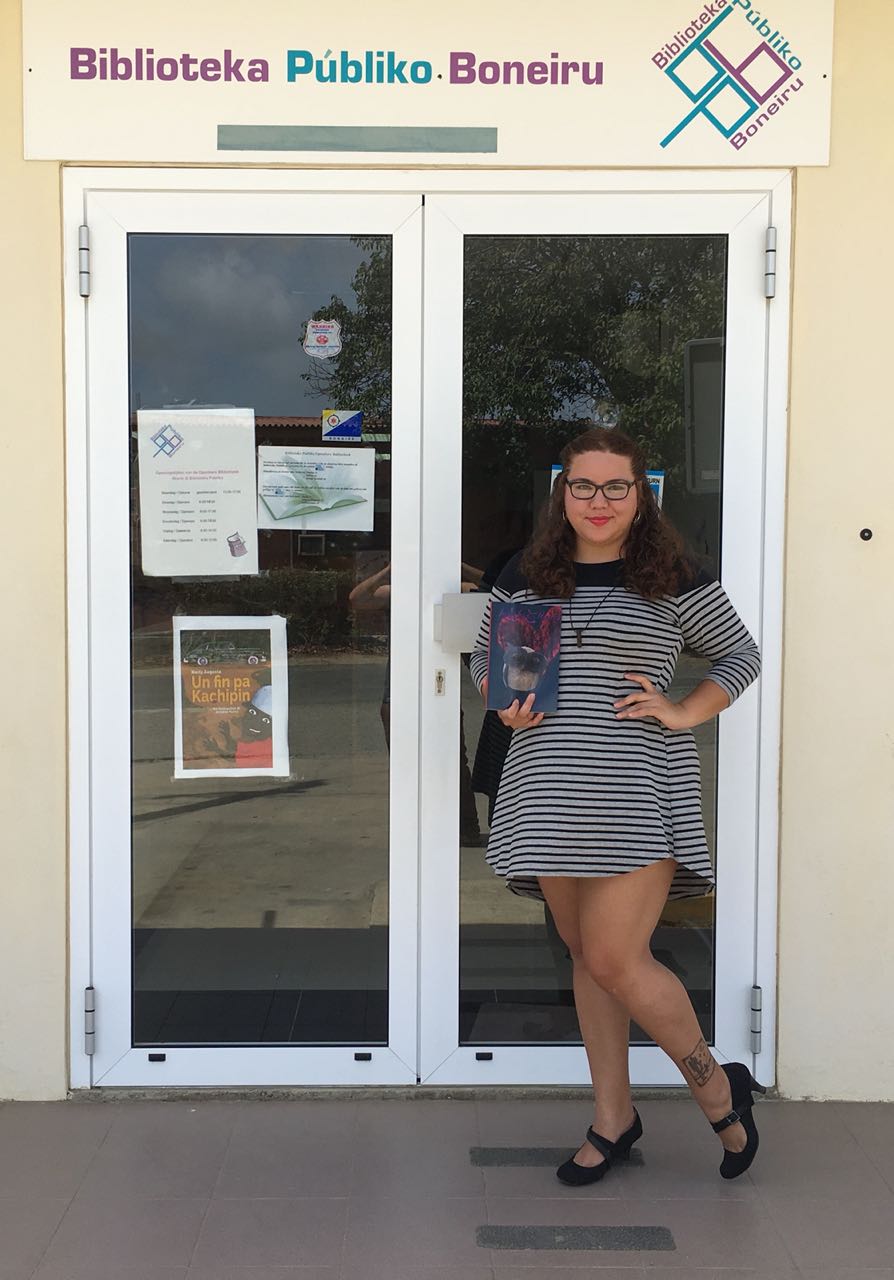 ORANJESTAD — Lost Love Poems is a collection of 49 poems that takes you on a journey, this journey from love to heartbreak is personal yet universal. Local writer Lily Clarissa Henriquez recently presented her book at the library of Bonaire, our sister island.
Beautifully illustrated and thoughtfully conceived, Lost Love Poems will take you on a brisk walk through the wilderness of love: the good, the bad, the longing, the desperation and the heartbreak. And, in the end while thinking all love does ever does is break, burn and end, it all begins again. A writer at an early age, Lily Clarisa has written poems, YA novels and children's stories (awaiting publishing). By age twenty-three, she self-published her first book in 2015, the poetry book titled 'Lost Love Poems'.
Part one of 'Lost Love Poems' concentrates on the innocent, pure, yearnful, all-consuming effect of love. Part two of 'Lost Love Poems' concentrates on how love can break, disappoint, and leave you feeling lost. Throughout all of this the message of 'Lost Love Poems' is to never give up on yourself or others. Love can break, burn and end but life goes on; embrace the pain, go through the motions but move on.
Lily Clarisa is also a performer of the arts, reciting her poems at Poetry Nights on Aruba. An English teacher by day and author by night, Lily is currently studying to attain a BA in Teaching English as a Foreign Language from Windesheim college located in Zwolle, the Netherlands. Lost Love Poems is available at Van Dorp Aruba, De Wit Aruba and on Bol.com (Holland) as paperback and e-book.