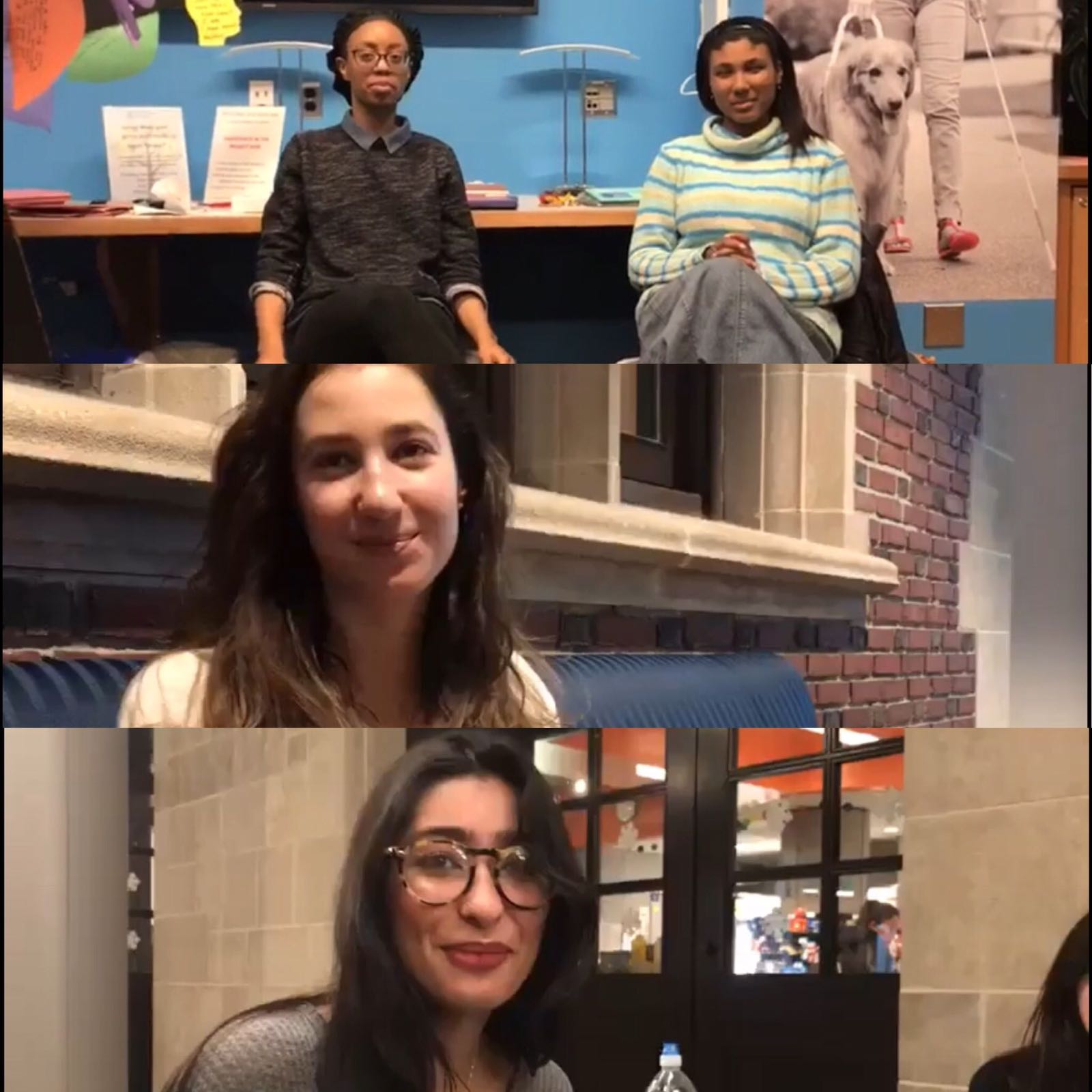 ORANJESTAD – She took on a 313-mile journey by foot from Trump Towers to the White House December 2017 to raise awareness about sexual harassment. Karin Bosman, Dutch and founder of About Workplace Harassment (AWH) visited many universities during that walk like Princeton, Penn, Baltimore and Howard to look for that necessary talk about sexual harassment. "By introducing myself and the cause I was walking for, explaining that I'm a survivor of sexual harassment and today the founder of AWH, students were open enough to share with me their insights on this still difficult topic", Bosman says.
AWH is not only advocating on sexual harassment in the workplace but also in education. According to Karin this Walk was needed to create the necessary awareness about sexual harassment in education. The budget cuts planned for 2018 by the US government will hamstring the monitoring of complaints, coordinate incidents and will not empower men and women to speak and stand-up against this growing problem, it will only have an adverse effect. More victims and bystanders will suffer in silence resulting in disastrous consequences. Not every student wanted to share their view on sexual harassment on camera. She just arrived in NYC for her Walk2Talk when TIME's person of the Year 2017 was announced 'The Silence Breakers who spoke out against sexual assault and harassment'. Being one of them it motivated her even more to finish in Washington DC with a backpack filled with learnings from those dealing or witnessing sexual harassment in education. Bosman was especially interested in their view on filing a complaint or not, how do the students look at the policies and procedures and what needs to be done from their perspective to prevent sexual harassment from happening.
No Help
Almost all students think the same about the persons who are carrying out that the policy, they aren't always that helpful. The first question that often is asked when a victim finally speaks-up is 'You understand that you are ruining someone's future now?'Not putting the personal experience of the victim in the center seems to be one of problems here. Bosman analyses that students feel a lack of trust and that's what keeps them from stepping forward as a victim but also as a witness or bystander of sexual harassment. It was very difficult to speak with many students about this topic. At Princeton she spoke with three guys and two of them almost ran away when she introduced herself. The one guy left behind apologized them and was willing to discuss the issue with her, he approved on an audio record but camera or telling his name was no option. At the start of their study all students have a presentation about title IX and their rights, within this presentation the topic of sexual harassment is mentioned as well. Still students don't think this is enough for them, almost every student spoke out about the fact that they need more sessions on this theme to empower them to speak and stand-up but also to learn more about resilience, prevention and also about that grey area were personal boundaries are of influence.
Same Socks
When Bosman entered Washington, after days of walking proximally 24 miles a day, she was exhausted. Carrying all the things needed in a backpack she had to pack lightly, which led to walking on the same socks for days, Bosman says. "Two guys asked me where I was from, I explained to them but didn't tell them for what cause. They wanted to say something for my vlog." While he was sharing his thoughts he suddenly kissed Bosman on her cheek. Fully surprised by this and ensured about his good intentions she still felt uncomfortable and unsafe. Bosman decided to walk on instead of confronting him.
The organization EROC http://endrapeoncampus.org/title-ix in Washington waited for Bosman to arrive at the White House. "The finish was a very emotional moment for me", Bosman says. "I've missed my family for weeks, even celebrated my birthday along the way, while walking in the cold. But I wouldn't have missed it for the world. I have met so many incredibly amazing Americans. People who gave me their number to call when I was in trouble, needed help or just for a talk. Also via social media the people I've met started following me."
During this Walk2Talk she was approached by Denim Day New York (DDNY)."They asked me if they could portrait me in their coffee table book, an amazing project of the Peace over Violence (POV) organization." Her next walk will be sooner than expected, Bosman will be present at the Rally of Denim Day in NYC this April 25, to be present for the launch of the coffee table book which showcases photographs of survivors with messages that celebrate their experience and courage of raising awareness to support survivors.