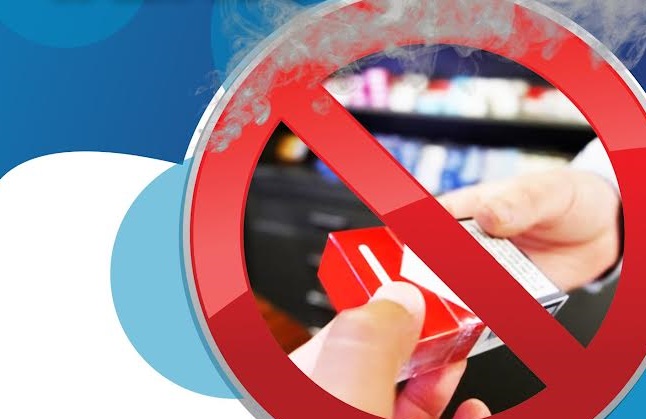 The "National Ordinance Restriction Tobacco Products (AB 2016 no.41)" will come into effect in Aruba from May 2, 2022.
This law was passed unanimously in the Parliament of Aruba on October 26, 2021. This law prohibits the sale, use, or work in the immediate vicinity where tobacco products are for sale.
In connection with the national prevention plan, the Ministry of Health and the Department of Public Health worked to improve the community's quality of life and healh.
This law is an essential part of the national prevention plan.
Smoking is not only harmful to those who smoke (13% of the population), but also to persons around these smokers (passive smokers).
Article 2: Smoking ban in publicly accessible areas or buildings.
This prohibition applies to schools, recreation areas, dining rooms with terraces, and even at bus stops. It is prohibited to smoke on terraces. due to their proximity to buildings.
Article 2 contains some exceptions, such as parking lots, palapas, the beach, or areas without walls and/ or roofs, where this smoking ban does not apply.
The enforcement of this law is in the hands of the Department for Goods Inspection and Hygiene (DWH), which can issue fines for violating this law.
Section 2A: In the Tobacco Act, persons under 21 are considered minors.
Paragraph 1: It is prohibited to smoke in a private motor vehicle if minors are present. The police will control compliance with the law. Failure to comply with this law runs the risk of a fine. It should protect the passive smokers per the rights of children to protection.
Paragraph 2: It is prohibited for minors to work in locations where tobacco products are for sale. Minors are allowed to work in supermarkets. However, they are not allowed to work in the designated sections of tobacco products. All shops must have a dedicated point of sale for tobacco products, as is already the case for products containing alcohol. he Department for
The Department of Goods Inspection and Hygiene (DWH) also enforces this law. You will get a fine for not complying with the law. This article is to prevent young people from using tobacco products or smoking at a young age.
The Aruban community can become healthier, but this takes responsibility and dedication to take better care of ourselves, eat healthier, and be more active. Be aware that tobacco products are dangerous for your health. We're going to make it together.