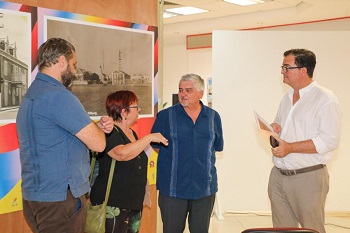 On September 28, 2022, the International Day for Universal Access to Information, the Minister of Culture Xiomara Maduro attended a presentation from the National Archives of Aruba (ANA) and the National Library of Aruba (BNA) regarding the preservation of our cultural heritage.
The project entails the restoration, digitalization, and accessibility of the Colonial Archive of the period 1816-1939.
With the funds of, amongst others Mondriaanfonds, ANA is implementing a project that narrates a part of Aruba's history that many are unaware of. ANA uses modern technology to digitalize the colonial archives, namely Optical Character Recognition OCR and Handwritten Text Recognition HTR which significantly facilitate the search for information.
This innovation is helpful for users, namely students preparing a class presentation or writing a research paper on the history of Aruba since they can access this information rapidly.
It is essential to know our history since it enables us to understand our past and focus on the future. All the efforts to conserve restore and archive documents are of great value to our collective memory. This innovative ANA project provides information on our past via the internet. This way, ANA facilitates this essential information to all those interested.
Minister Maduro thanks the personnel of ANA, BNA, Mondriaanfonds, and other organizations that funded this project.