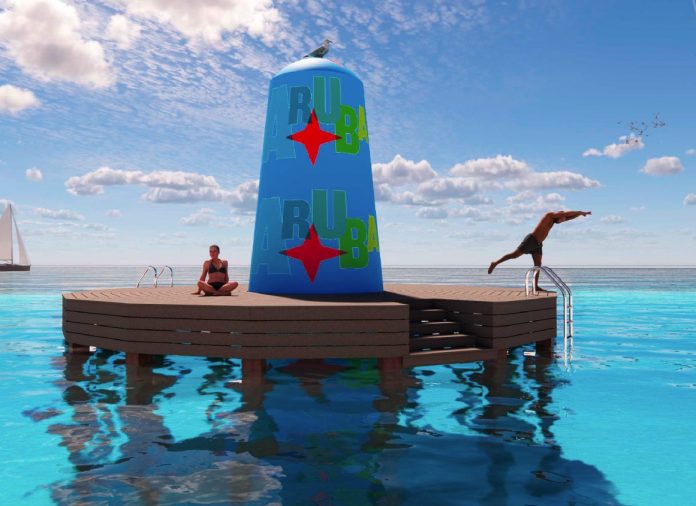 On December 5, 2022, the Minister of Tourism and Public Health, Mr. Dangui Oduber, announced the restoration of the blue buoy and wooden platform located behind the RIU Antillas on Palm Beach.
In 2018, the government partnered with the RIU Antillas to renovate the blue buoy, a landmark well visited by locals and tourists.
Sadly the renovation did not last long as bad weather and natural elements destroyed all the efforts, and the landmark now needs another renovation. This time, the Minister approached the Aruba Tourism Authority for funds to give the blue buoy and surrounding platform a complete makeover. This time they will use materials that resist the harsh elements for a longer time.
For the renovation, the wooden platform will be built in the shape of an octagon and will include ladders in each corner. The government will approach local artists for a stunning art design on the buoy.
Once ready, this project will become another attraction where visitors can enjoy and take pictures and post these on social media, a valuable promotion for Aruba. It is a small project but with a significant impact.
Tourism remains our most important economic driver. Therefore, we should keep investing in our island.