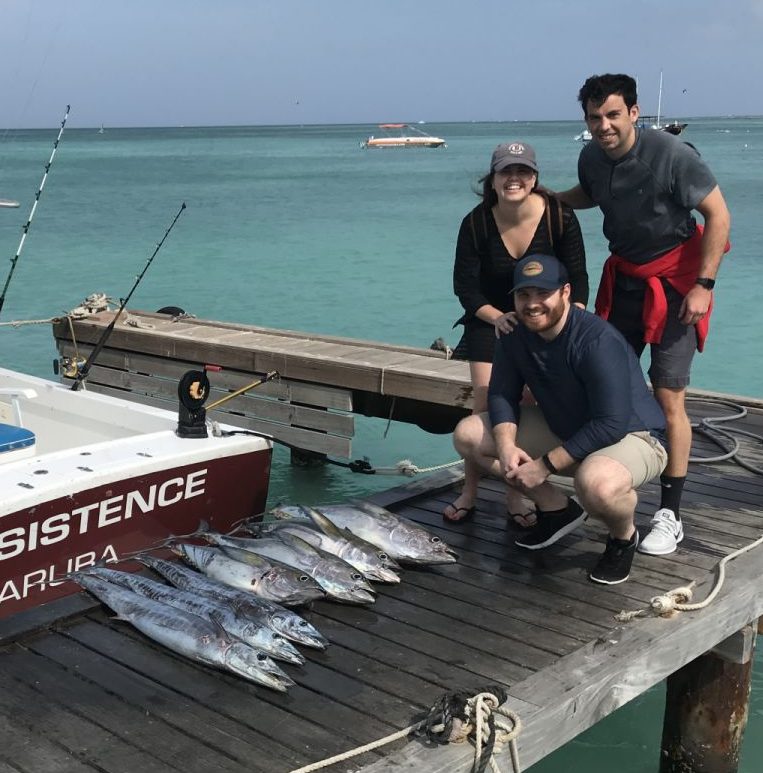 ORANJESTAD — Spring is upon us, and slowly but surely, Aruba is becoming synonymous with the best fishing in the Caribbean. This paradise island is blessed with amazing weather year-round, countless tourist attractions, and more fish than you can imagine. In March, Spring Breakers and avid anglers come from all over the world, all knowing that Aruba has a fish with their name on it.
In March, Blue and White Marlin are still biting, so if you haven't had a chance to battle them this year, this is your chance. The best part is, the fishing grounds are just off the northern coast of the island. This means less time boating, and more time fishing!
If Billfish sound like a little too much, don't worry, Aruba has plenty of other fish to offer. The waters are teeming with Wahoo, King Mackerel, Mahi Mahi and Great Barracuda. But that's not all. March fishing in Aruba means one more thing – Yellowfin Tuna, and lots of it.
The variety of fish you can catch on a single trip in Aruba is pretty much unmatched. Not only are the species exciting to catch, they make for some amazing table fare, too. Captain Marcelino aboard Sunrise Charters landed 5 Yellowfin Tunas and 3 Wahoo just a few days ago, all on a 4-hour outing!
Of course, if you'd like to become a one-species specialist, all you'll need is a little guidance. Captain Dennis aboard the Lady Sarah just landed as many as 9 Wahoo on a half day trip!
Seriously, one fishing trip in Aruba seems to equal two or three outings pretty much anywhere else.
So, what are you waiting for? Start planning your Aruba fishing adventure at www.fishingbooker.com today!
By Joris Zandvoort