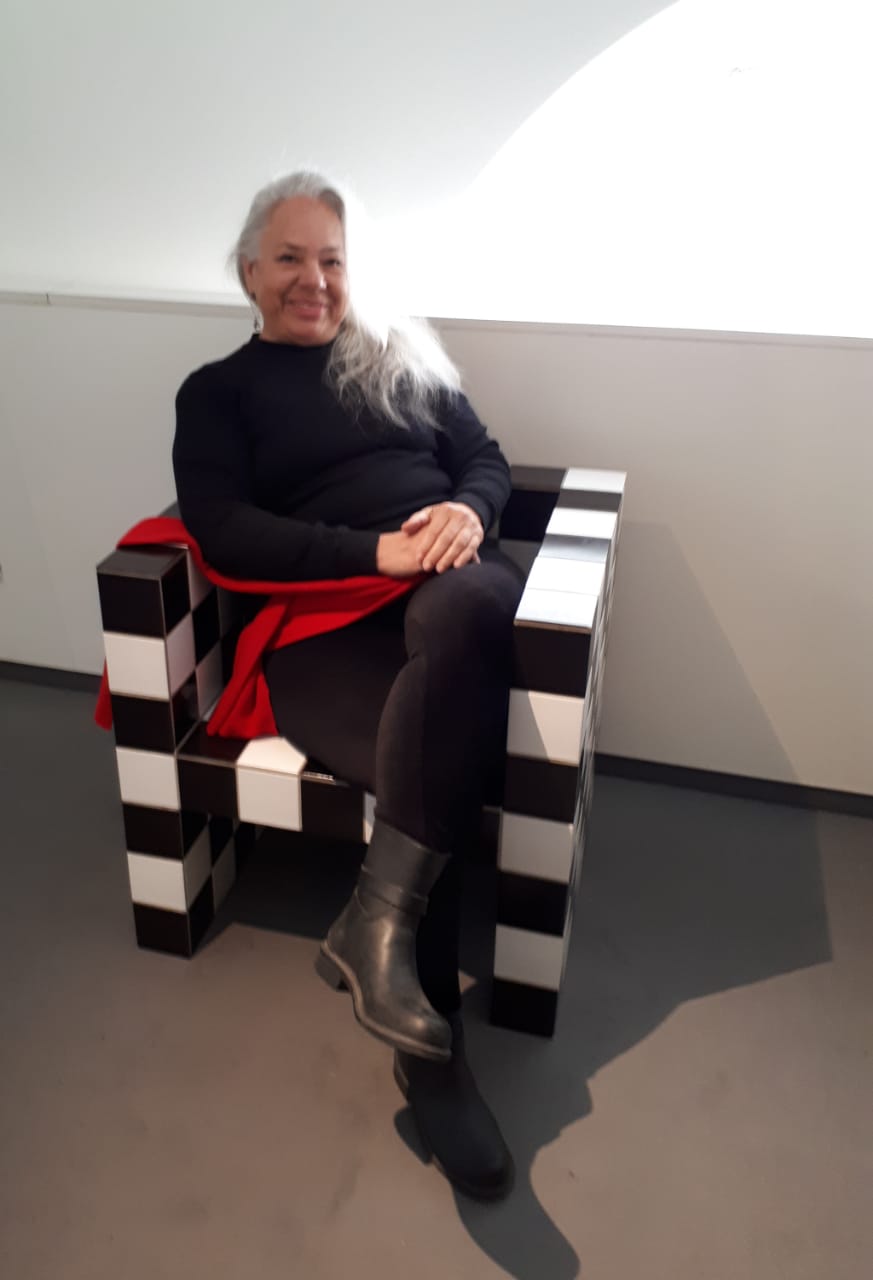 ORANJESTAD — Mosaic art is loved in Aruba and more and more people are joining different workshops to learn more about this relaxing, and majestic art form. Omaira Silva is well-known for her masterpieces. The most popular piece, the precious iguana, can be seen at the Aruba's airport. Silva also participates at the Jazz festival every year and has been a patron of the Aruba Art Fair since it started in September 2015.
Isidora Paz, an international artist from Chile, was invited by Aruba to take part in the first Aruba Art Fair, where she presented her work called Carnival Nymph. It is here where a beautiful friendship was formed between the two ladies.
The Vogeltreppe 2019 in Germany, organized by Isidora Paz, was a complete success. Aruba was represented well by Silva, who presented her pieces, Trupial, Blenchi and the Owl. Also representing Aruba were Mervelin and Mike Geerman, of the Shoco Garden, with their pieces Prikichi & Barica Geel, which are all birds of Aruba.
Silva is already preparing for her next big project which is called 'Hooiberg 2020'. Silva, owner of Ban Mozaik, which is affiliated to the Aruba art Fair, will be in charge of transforming Hooiberg into a unique masterpiece. The 660 steps of the hill will be completely covered with mosaic art pieces making it the longest mosaic staircase in the world. Silva took the opportunity, while taking part at the Vogeltreppe 2019, to immediately inform all 52 international artists from 22 different countries about her next project.
In Aruba, Silva will be assisted by Mervelin & Mike Geerman and Enrita Werleman of Ate Mosa, and also Isidora Paz, who all will be gathering as many international artists as possible to send their mosaic art pieces for the Hooiberg 2020 project. A large amount of mosaic lovers are needed to complete this project. Aruba Art Fair will be signing up this event for the Guinness World of Records for the longest staircase made out of mosaic art. Aruba Art Fair is very proud of Silva's achievements internationally and is looking forward to a successful 'Hooiberg 2020' project.
For more information on how to take part of this project visit their website www.arubaartfair.com or call at 593-4475.q