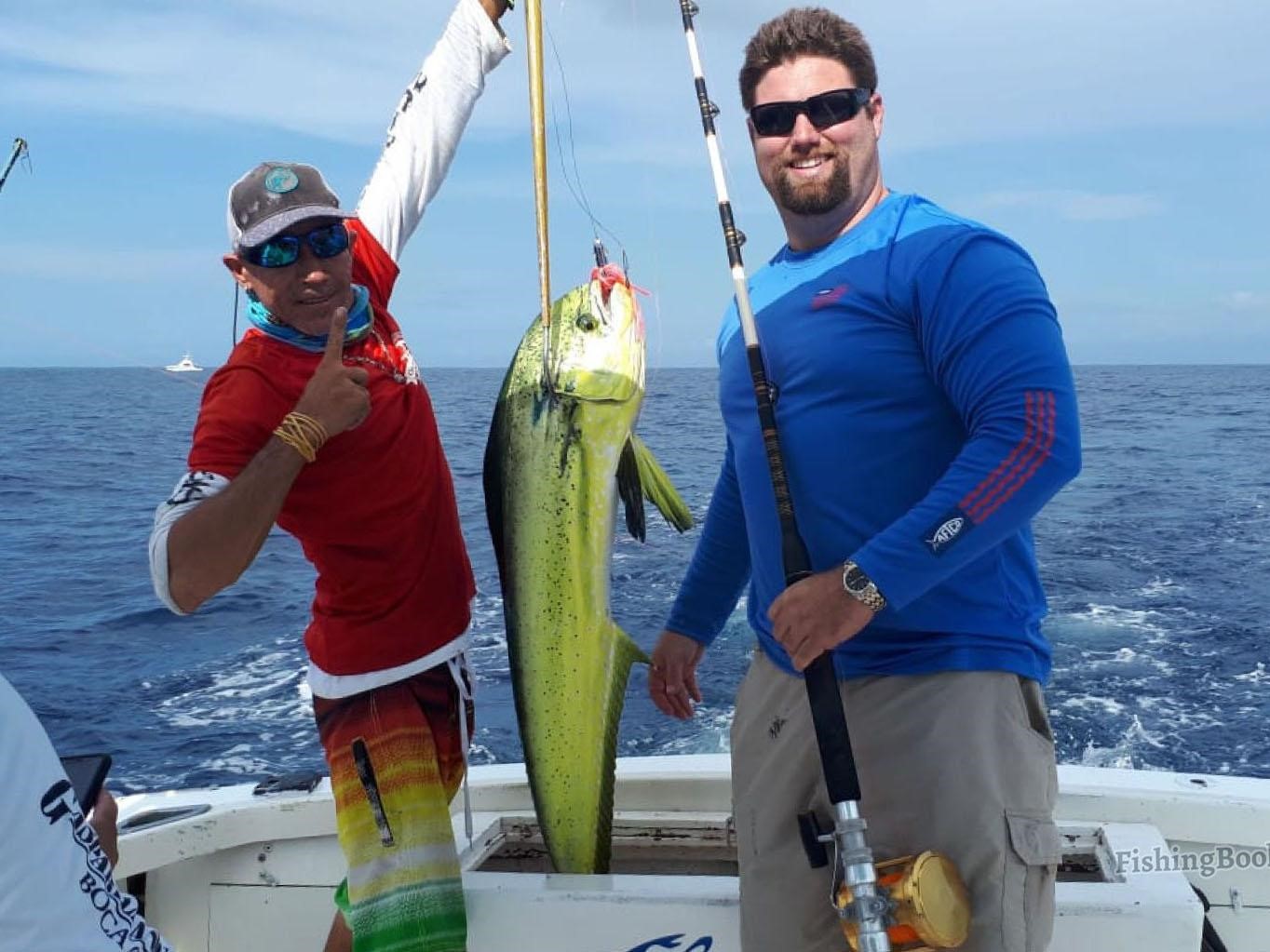 Now is the time for the big game!
ORANJESTAD — Fall has come to Aruba, which means only one thing: big game fishing at its finest. As fair weather continues, Yellowfin Tuna, Mahi Mahi, Wahoo, Sailfish, and Marlin steal the show offshore. If you're planning on visiting Aruba, now is your chance to try the deep sea fishing Aruba is best known for.
This October was hot, with the temperature ranging from 91°F to 84°F. It was mostly sunny, with an occasional overcast day, but that didn't stop anglers from heading offshore. The warm spell of weather was briefly interrupted by a couple of rainy days. That wasn't enough to slow down the bite. Going into November, the fair weather will most likely continue, allowing for excellent fishing.
The proximity of fishing grounds is one of the main advantages of Aruba fishing. With all the fish out there, you could go home with a nice catch after only a four-hour trip. However, if you want some big fellas, you shouldn't settle for shorter than a six-hour trip. That will give you enough time to battle Billfish and other monster pelagics.
There are two main types of fishing you can do right now: fishing offshore for big fish or staying around the inshore flats looking for Bonefish. A lot of visiting first-time anglers head offshore, out of Oranjestad and Noord, to chase Mahi, Kingfish, and Tuna. These fish are numerous right now and make for a fun day on the water. However, remember that high tides are common in Aruba, so prepare accordingly before heading out.
Apart from Tuna, Mahi, King Mackerel, and Wahoo, anglers have also sought to land a Billfish Grand Slam and catch Blue Marlin, White Marlin, and Sailfish on the same day. Since October is the peak of the Marlin season, there's no better time to aim for this achievement. During the legendary Aruba Caribbean Cup, which took place from 18-21 October, anglers caught and released over 100 Billfish. You need no other proof that fishing is outstanding right now. Tight lines!
By Joris Zandvoort