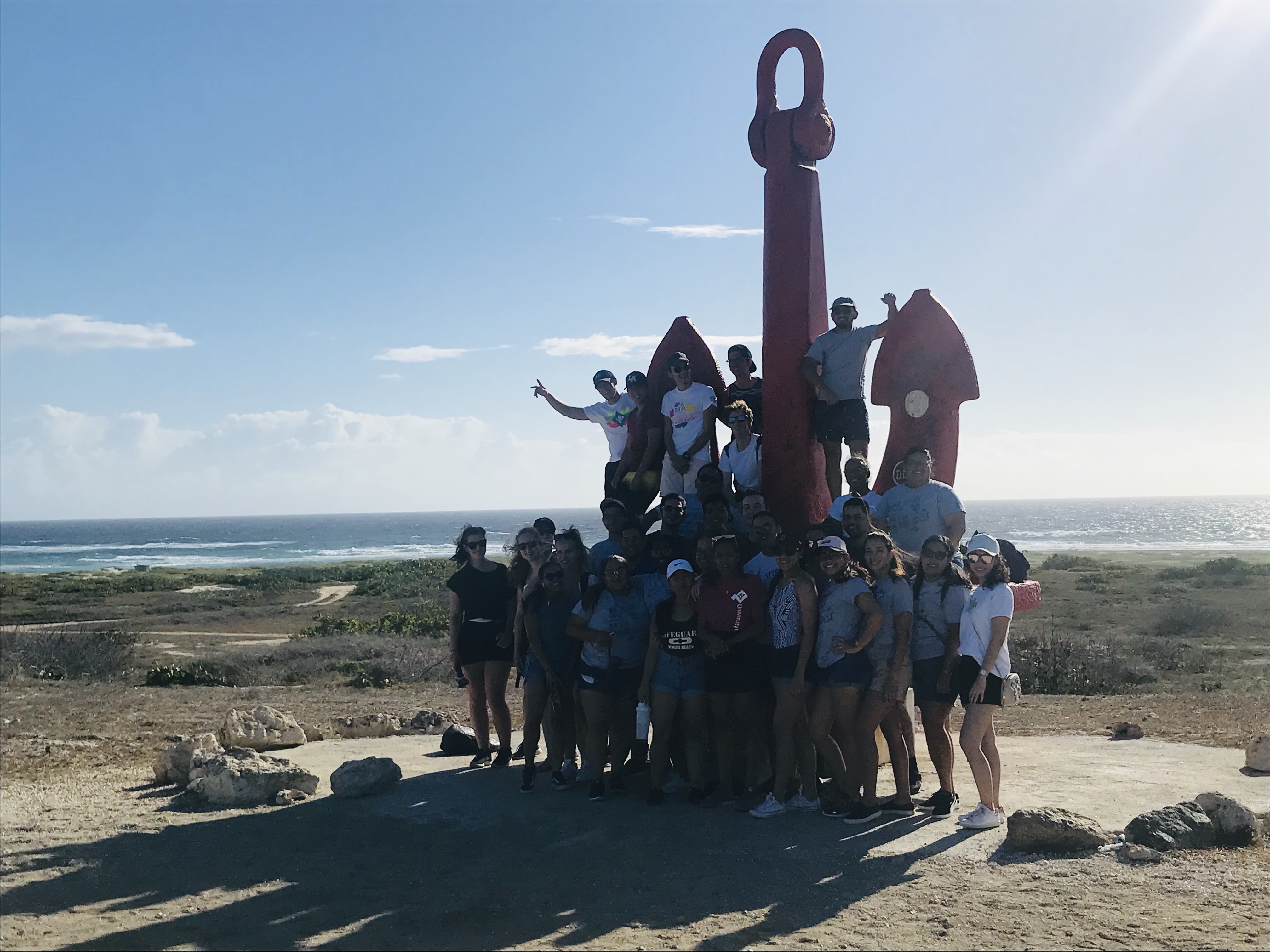 ORANJESTAD — Last Friday the Faculty for Accounting, Finance and Marketing (FEF) organized a Beach Clean Up event as part of the 3rd year integrated project. This project is being offered to 3rd year students from both majors; Accounting & Finance as well as Marketing. Five international students from Windesheim Honors College were also involved in this project, teaming up with the local students.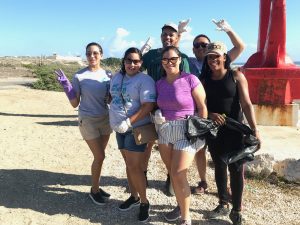 The goal of the integrated project for the students is to act as consultancy agents for local companies, addressing real life problems and formulate practical, research based solutions. The project runs in the month of April and consists of three weeks. During the first week, students meet with the company and set up a project plan, followed by two consecutive weeks where they have to execute their plan and present their outcomes to a jury, composed of professionals from the work field.
To conclude the first project week, the students participated in the Beach Clean Up that took place in the area of Grape Field. Both AHATA and Ecotech sponsored the event by donating cleaning equipment and a waste container. In less than 2 hours, a group of around 30 students collected a total of 30 – 35 large waste bags. The group that collected the most waste will be rewarded with cash prizes during the kick-off of the second project week.
The project's theme addresses the so called New Economy, in which environmental care, corporate social responsibility and sustainability are important principles for taking care of Aruba's sustainable future. With this Beach Clean Up, FEF contributed to this vision with concrete actions of students, who will be the next generation of leaders.