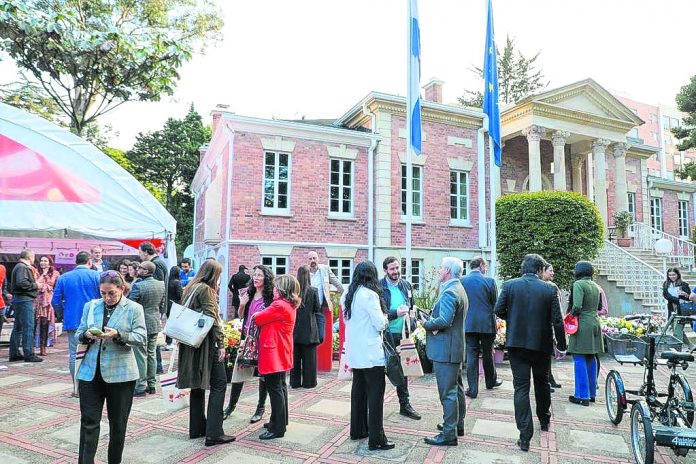 Recently, by invitation of the Ambassador for the Dutch Kingdom in Colombia, Mr. Ernst Noorman, the Aruban minister of Culture and Finance, Xiomara Maduro was present at the event Experience the Netherlands 2 in Colombia.
During this event, Dutch companies presented their products and services to the business community in Colombia. It was interesting to see the touch of innovation brought forward by each company.
Minister Maduro used this opportunity to have a conversation with various Colombian companies that are already doing business in Aruba. The minister thanked them for their trust and extended an invitation for more companies to explore the opportunities that Aruba, the Happy Island in the Dutch Kingdom, has to offer for business.