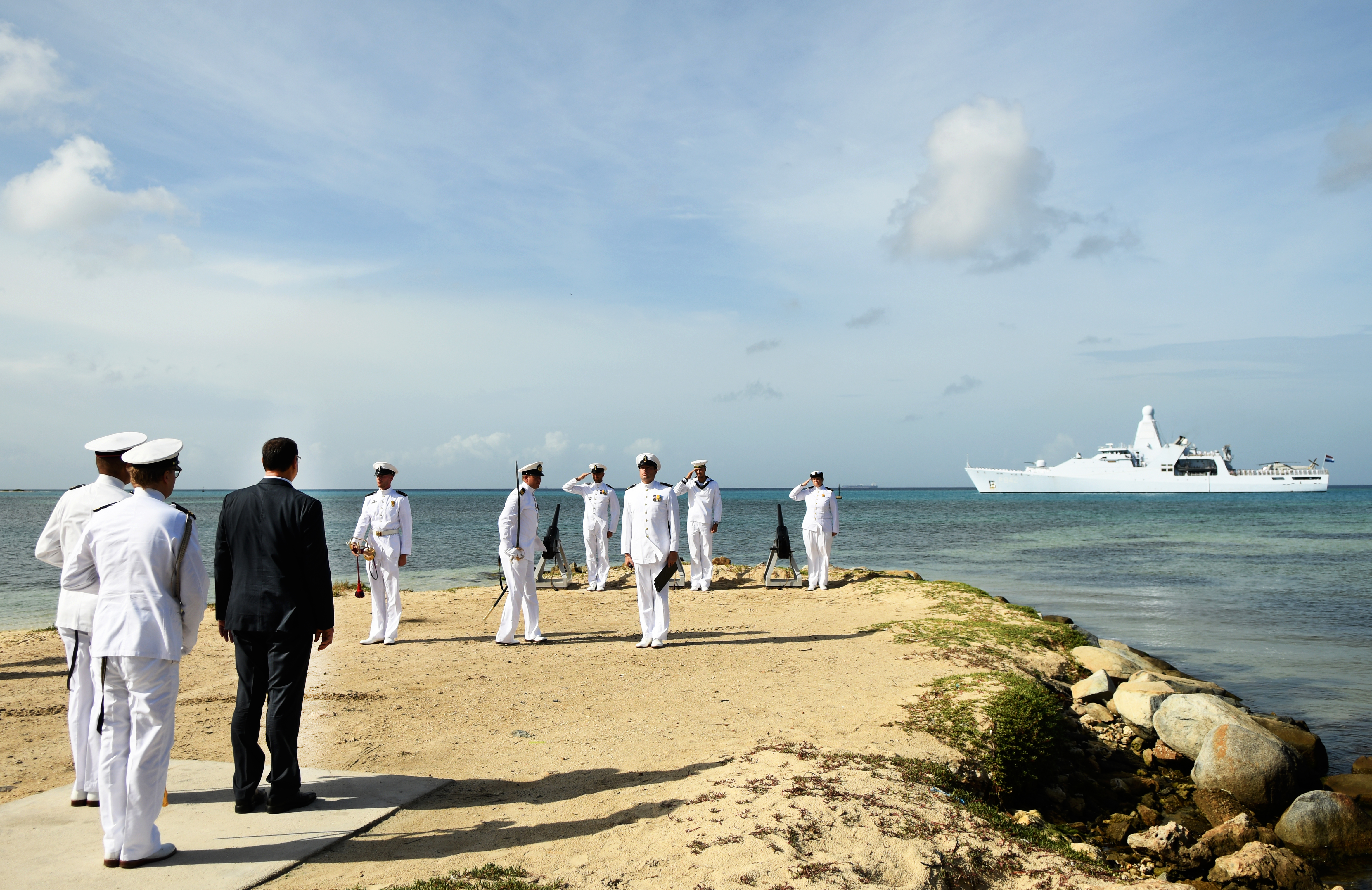 ORANJESTAD — The battleship pertaining to the defense of the Caribbean region will be sailing into our harbor for the first time tomorrow, Friday March 22nd , 2019. Since it's the first time this ship is entering our waters this will be received with the traditional ceremonial entry.
 The ocean going patrol vessel Zr. Ms. Zeeland of the Royal Dutch Marine will be sailing along the shore of the Paardenbaai in Oranjestad at 8:30am, at the wharf in front of the official residence of the governor. At this time the Zr. Ms. Zeeland will be giving the salute to the Kingdom flag. The battleship will be saluted in return by cannon by a delegation from the Marine base in Savaneta. The first shot of the salute to the Royal Netherlands Navy flag of the governor will be shot at 9:00am. The salvo salute of 21 cannon shots will last 2 minutes.
The 108-meter vessel has a crew of 60 marines. The Zeeland has a NH-90 helicopter on board, and has been sailing the Caribbean Sea since December of 2018.  
The last time a Dutch marine ship visited the harbor of Aruba was September of 2018. Shortly after welcoming the battleship, they received a call about a drug transport. The helicopter was launched and this lead to a successful drug interception.  
Battleship
Besides offering a maritime presence and emergency assistance, the battleship also serves as antidrug operations. The ship is deployed by the Dutch marines, The Caribbean coastguard and the American International antidrug organization joint Interagency Task Force South.