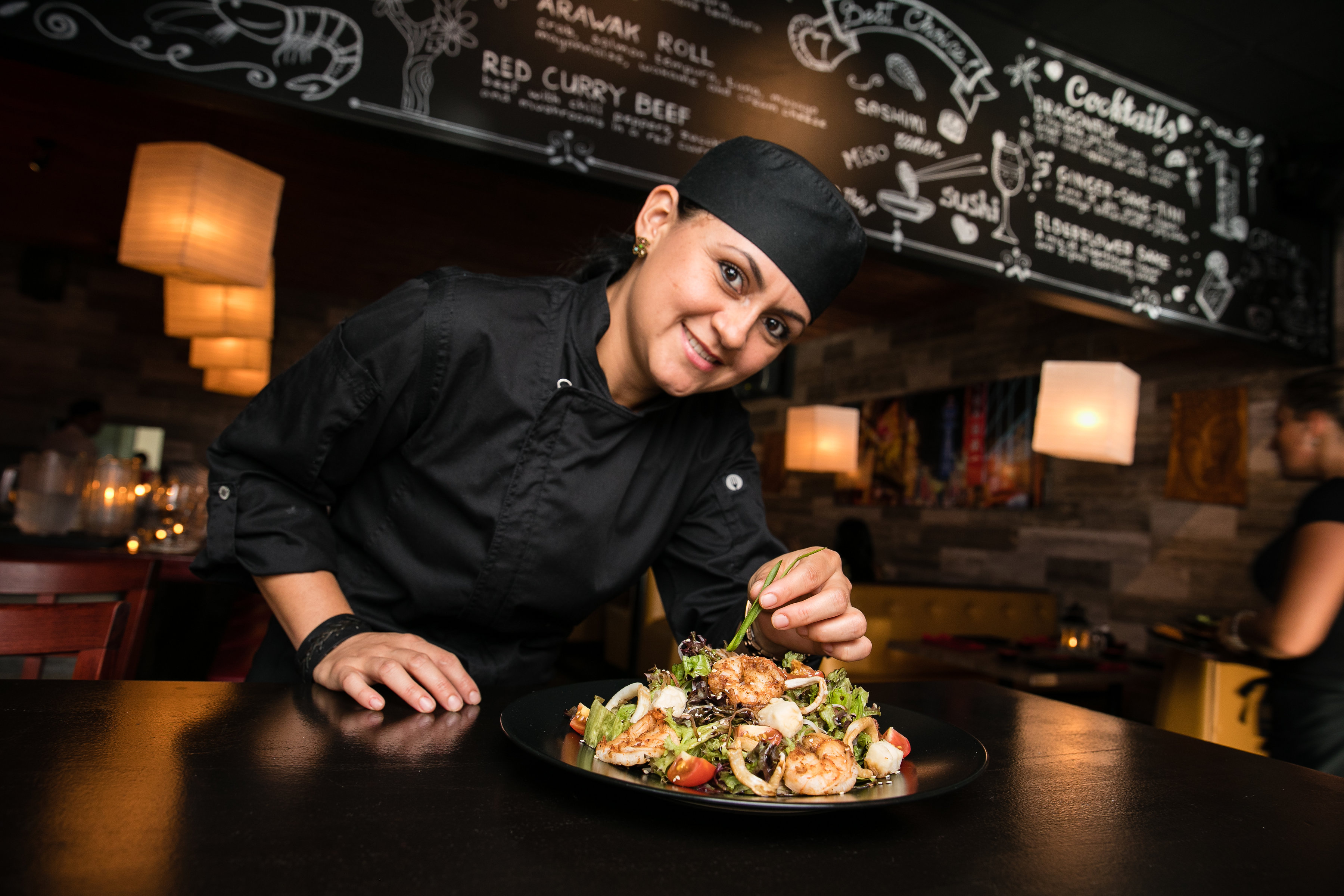 PALM BEACH – Sushi is her passion and her life evolves around it. Even her partner is a sushi sous-chef: please meet Dragonfly's Anyi Yulieth Fernandez. Born in Pereira, Colombia, the 35-year old moved to Aruba a few years ago in search of culinary challenges. As a few family members already lived here, she felt at home immediately. When she got a job in the kitchen of one of the island's sushi restaurants, she knew she had found her métier and she became fanatic about creating perfect sushi rolls.
"Some people have the idea that sushi is all about eating raw fish, but nowadays the trend is more tempura and fried sushi," she tells us. At Dragonfly she directs five colleagues: two at the sushi station, one at the tempura station, one at the wok station and a colleague who specializes in desserts and salads. Her personal favorites include the salmon sushi and the eel tempura. The diversity of sushi making is keeping her intrigued and fascinated.
Anyi started at brand-new Dragonfly a year ago; the restaurant in the Arawak Garden opened its doors on February 24, 2017. Its Asian cuisine is getting rave reviews and Dragonfly's specials are a hit with visitors and locals alike. Dragonfly is a wonderful addition to the mix of restaurants at the Garden, where it is flanked by places specialized in tapas, meat, fish and pizzas. There is nightly live music and even a sing-along piano bar around the corner.