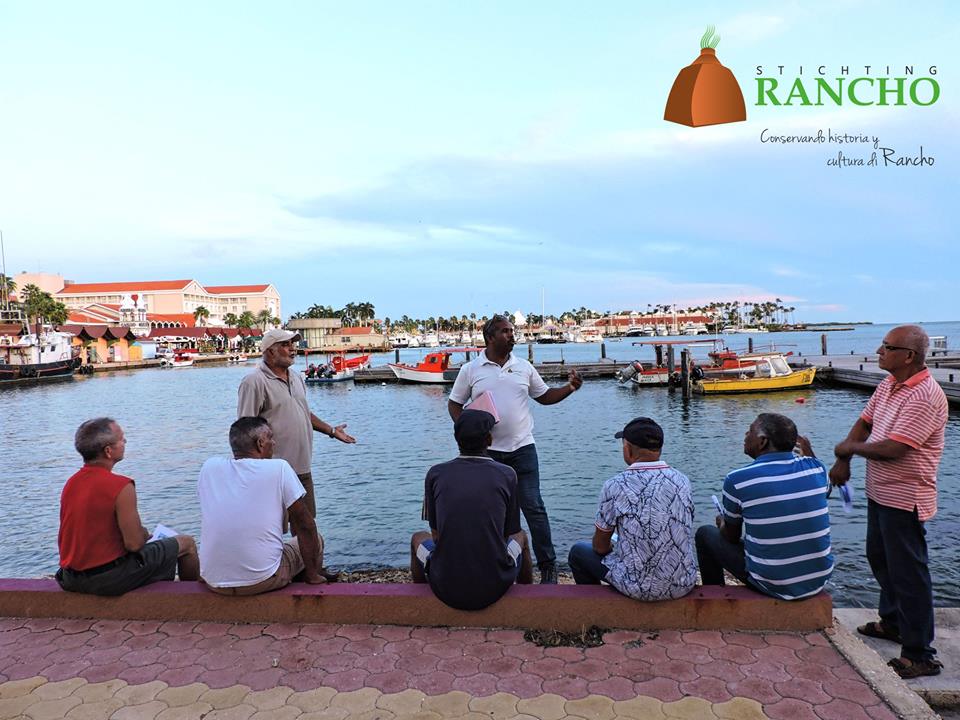 ORANJESTAD — Foundation Rancho will organize a walking tour on International Museum Day, this coming Saturday. This is the opportunity to learn about the maritime traditions, the past and future and the connection with a living neighborhood in the harbor. You will see expositions, experience the living traditions, and see the future of the maritime culture of Rancho.
Rancho is one of the oldest parts of the town Oranjestad and is located close to Paardenbaai. Characteristic to this neighborhood are the monuments and the immaterial cultural heritage. In origin Rancho was a fisher's village, mentioned for the first time in archives of 1855 and in 1912 on the maps of the Dutch cartographer J.V.D. Werbata. The village consisted of some simple huts, constructed in a similar way the inhabitant Indians used. These huts were the housings for fishermen and seafaring traders who brought their trade –legal or illegal- ashore here.
Foundation Rancho was founded on 20 April 2010 with the aim to document and preserve the culture and history of the Rancho neighborhood. The walking tour will take place on Saturday May 18th at 4.00 PM. The tour will start at Centro Di Actividad Rancho, Koningstraat 38. Tour will be translated in English!
For more information: stichtingrancho@gmail.com or call us at +297 562 8352. www.stichtingrancho.org q