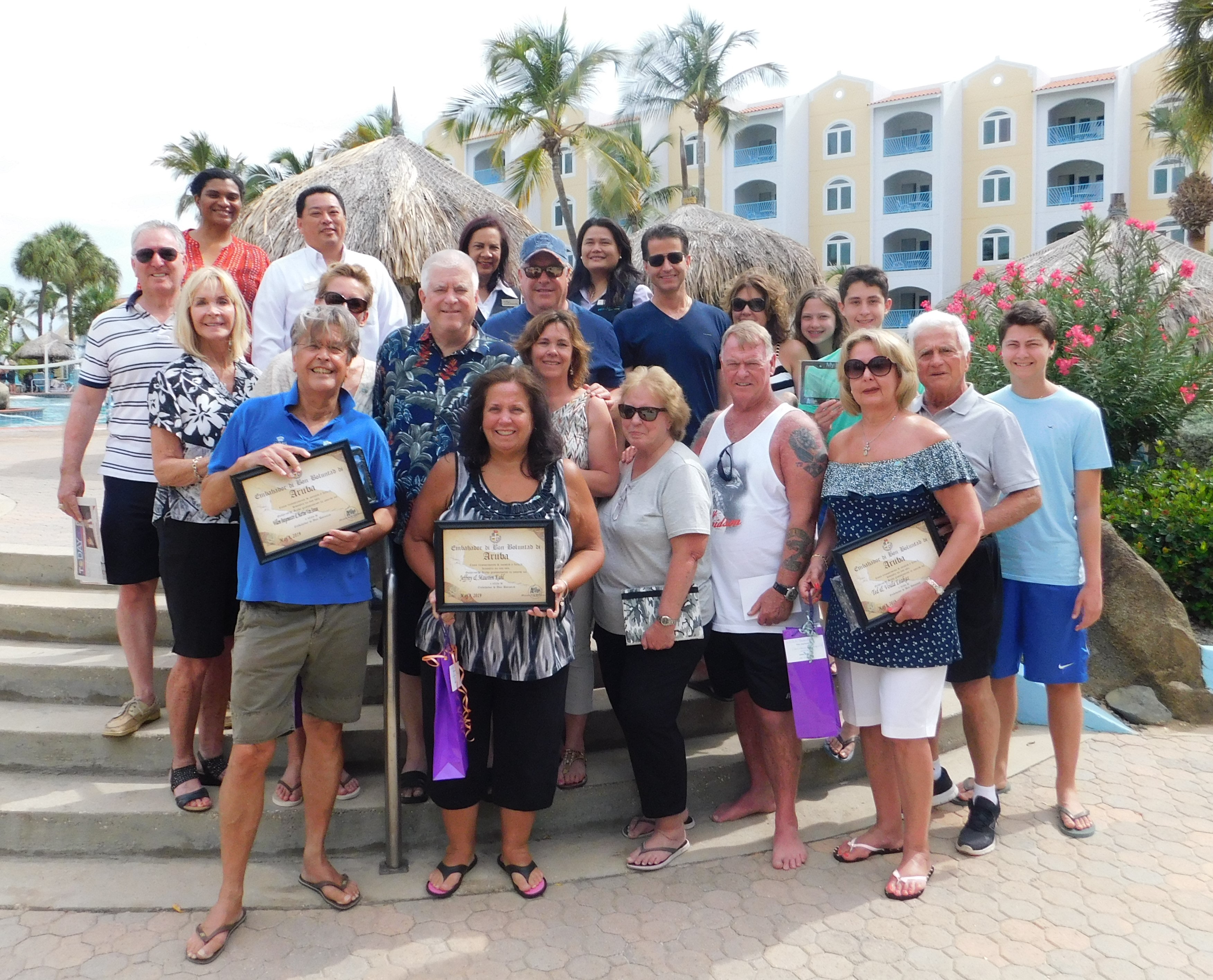 NOORD — Recently, Marouska Heyliger had the great pleasure to honor Aruba's loyal and friendly visitors as Goodwill Ambassadors. The certificates presented to the honorees are a way to say "Masha Danki" for continuously choosing Aruba as their favorite vacation destination.
The honorees were:
Willem Burgemeestre and Martine van Streun from Oegstgeest
Ted and Voula Leakes from New Jersey
Jeffrey and Maureen Kahl from New York.
These lovely people stated that they love coming to our island because of the friendly people, the beautiful weather, the white sandy beaches and the delicious cuisine.
Heyliger together with Mr. Luigi Heredia, General Manager of Costa Linda Beach Resort, presented the honorees with the symbolic honorary title on behalf of the Minister of Tourism as a token of appreciation and thanked them for choosing Aruba as their home away from home for so many years.