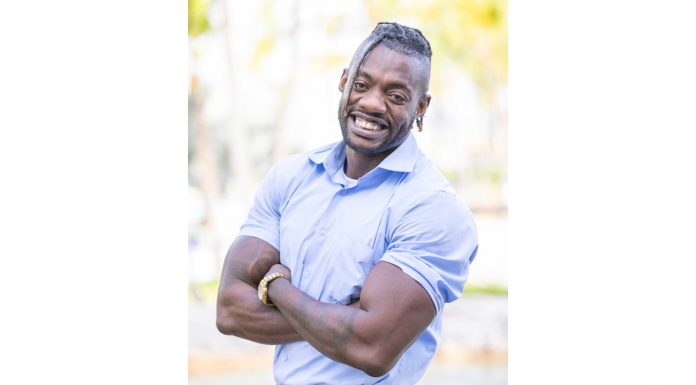 Elton is the friendliest face guests see when checking into the Hilton Aruba Caribbean Resort & Casino, and these days he feels a great sense of satisfaction, having achieved the coveted position of Assistant Front Office Manager. He's been working towards that goal since 2014.
Elton is beloved by guests, because he consistently goes beyond what is asked of him, to ensure a smooth operation of his shift, particularly when dealing with guest challenges, which at the Hilton are few and far apart. He enjoys interacting with guests, and helping them enhance their vacation with available upgrades, expertly answering all questions.
Hired originally as a part timer, because he was still going to school, management realized right from the start that he was a keeper, and thus within a short time he was offered a full time position and a promotion to supervisor, working in a team of 18 professionals, checking in an average of 60 rooms a day, many more during weekends, speaking 5 different languages, and delivering first class service.
Elton reports his industry paid off, as the resort sent him to the University of Aruba, for a leadership course, he attended the Hilton Brand's Front Desk Academy, in Miami, Florida, and got to travel on Task Force to Puerto Rico, to help a number of properties there improve their guest-service scores.
In his leisure, Elton is a natural athlete, participating in international Body Building competition, and winning the Men's Physique category regularly, which requires disciplined diet and strenuous exercise.
I am passionate about both, my work and sports, he explains, and so far I am happy with the choice I made back then in July of 2014, to embark on a career in hospitality. It's been very rewarding.