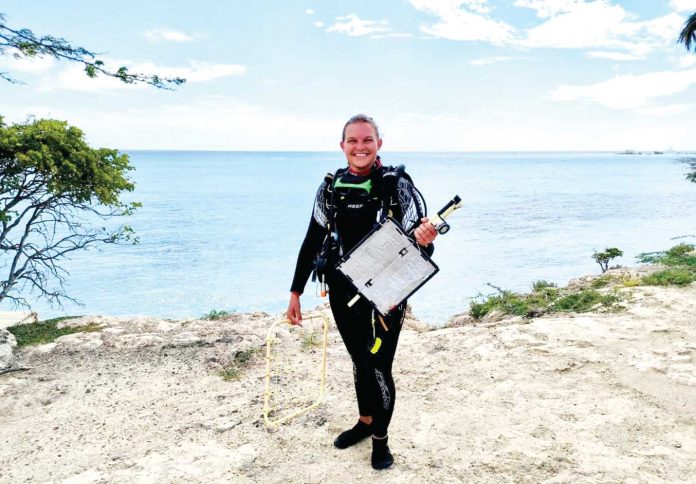 The Arikok National park is worth the ride. We love the hikes that are guided by the park's rangers whose job is to maintain trails and protect natural resources. The flora and fauna are beautiful and the historical sites tell you about the island's indigenous roots. Let's see what news they have for us today.
The park invites you to discover its natural treasures maintaining the respect for its flora and fauna. Take a hike with a Park Ranger and visit the visitor's center with interesting information. If you are not up to walking, you can drive through the park, one way or another this park is a great place to spend an entire day.
Cruising through the landscape you end up at some of the most stunning beaches like Dos Playa or Daimara Beach. In Total the park consists of 7907 acres protected nature with a richness of animals living in it. The Aruban whiptail lizard (cododo), Aruban cat eye snake (santanero) and endangered rattle snake (cascabel) are just some of them. The Arikok National Park comprises almost 18 % of the island. It has rugged terrain, desert-like hills filled with tall cacti, breathtaking coastline and protected local flora and fauna. The sea turtle lays his eggs on the park's beaches. There are more places on the island that are a preserved area like the Bubali Plas in Noord which is a bird sanctuary. Recently 16 areas on the island have officially been declared protected nature areas.
Rules and regulations
FPNA, the Foundation National Park Aruba, would like to remind all visitors to please abide by the Rules and Regulations that apply throughout Parke Nacional Arikok and Ramsar site Spaans Lagoen. These Rules & Regulations are an important instrument for our conservation work. The natural landscapes are beautiful, please help us conserve during your visit. If you do not comply our Park Rangers have the authority to request you to abandon the protected area. Enjoy nature responsibly!
Marine life protection
Over the past months intern Danielle de Kool, finishing her Masters in Marine Resource Management & Ecology at Wageningen University & Research (WUR) in The Netherlands, has been developing a marine monitoring protocol for FPNA's Marine Protected Areas (MPA's). Last week De Kool and the park's Research & Conservation Manager Giancarlo Nunes have been testing the protocol at MPA Mangel Halto.