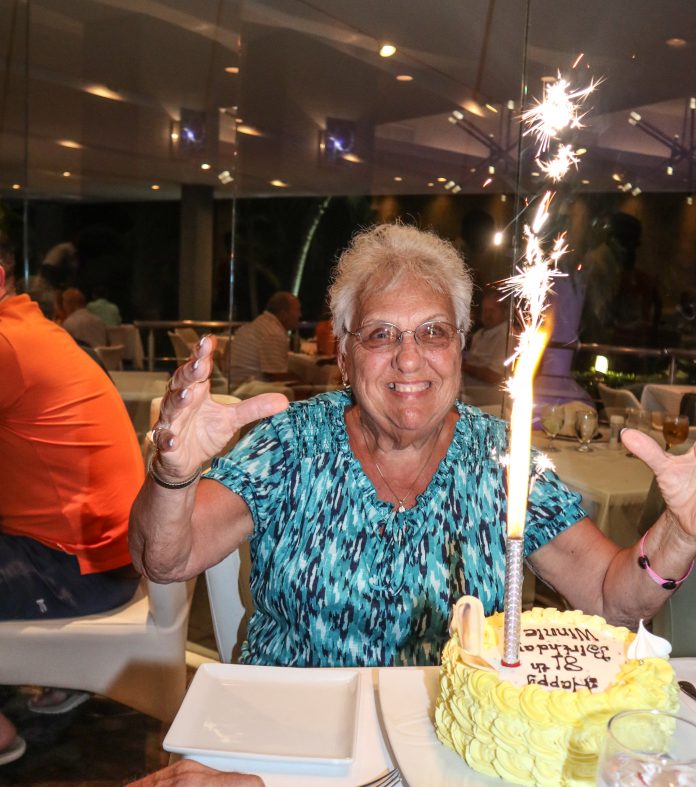 Winnie is celebrating her birthday in Aruba
Winnie and Skip have been coming to Aruba twice a year for the last 33 years and we all are in love with this amazing couple. Born 81 years ago but with the energy of a young 18 years old girl. Before Aruba they travelled all over the Caribbean but they love Aruba so much that they decided to make Aruba their second home twice a year. Masha pabien Winnie!

Yes, you must take a day cruise
On social media someone asked me the question whether to take a day cruise or not and I said yes because being on a few hours cruising will add another excitement on your vacation experience. You can choose for a morning snorkeling, mid-day or sunset romantic cruise and I guarantee that you will have tons of fun. The best is that you will see Aruba from another perspective and you will be amazed of the coastline. A cruise will also strengthen your love life like happened with this couple.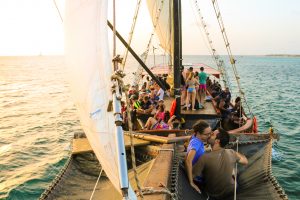 One happy colorful island
Here in Aruba you can see from sunrise to sunset a variety of colors and that's the happiness secret. Sunrise can go from dark grey to blue, red and yellow in a few minutes. Yellow, blue and white will cover the day and sunset will have the best reunion of all the happy colors for you to enjoy.  I like this photo because it gives the happy tonality of Aruba colors.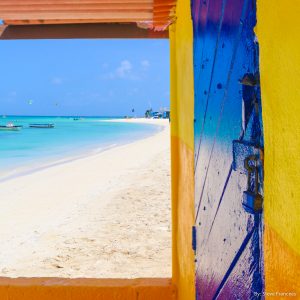 Kiss me under the Fofoti tree.
Probably you know the song 'Kiss me' by Sixpence none the richer. If not please look it up on YouTube and I'm sure you will not leave Aruba without a kiss under this famous tree after listening to that song. The Fofoti tree is the most iconic tree in the Caribbean and also the most photographed and media-posted tree in our region. At Baby Beach you can see a similar Fofoti tree so don't leave my island without a photo of one of them.