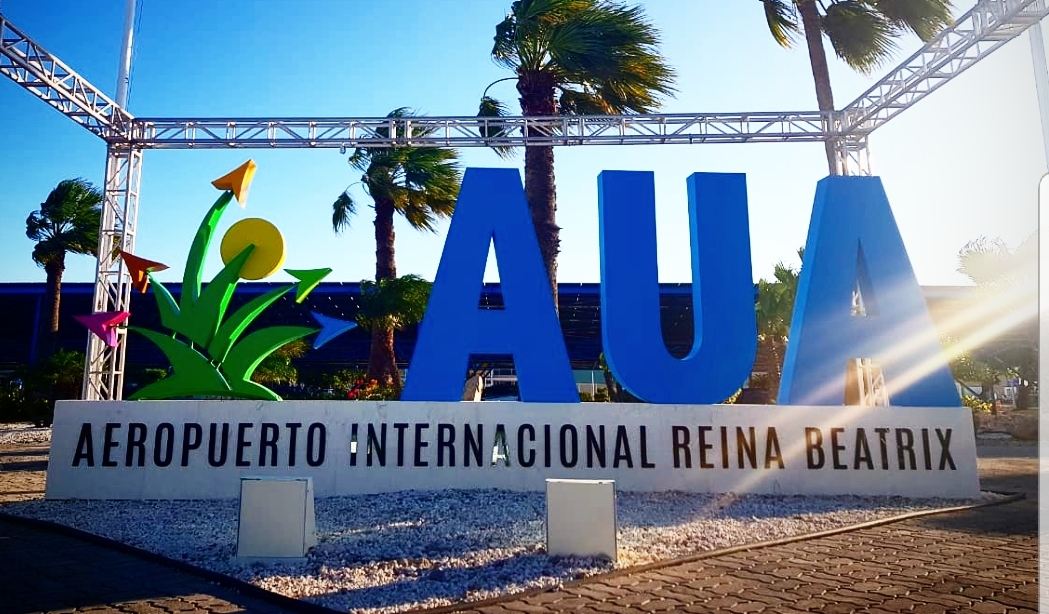 Aruba Airport Authority N.V. (AAA) company that operates and manages Queen Beatrix International Airport (AUA Airport) has been following all instructions given by the Government of Aruba (GOA) in reference to the prevention of the further spreading of the COVID-19 virus.
The instructions include a travel prohibition for arriving passengers, with exception of Aruban citizens who want to return to Aruba in the midst of the COVID-19 worldwide crisis.
This doesn't affect departing passengers directly, even though the airport has already noticed a different passenger behavior than what is advisable. Passengers are still requested to be at the airport 3 hours prior their flight, and not earlier.
Airports worldwide are handling a large volume of passengers who had to shorten their travel plans in order to return home earlier than expected due to the various travel bans around the world.
AUA Airport in its efforts to best assist operating airlines has been keeping all airlines and passengers updated with the latest developments and measures, as these change on a daily basis. Even though the best advice remains for all passengers to be in direct contact with their airline, AUA Airport is aware that airlines are also experiencing a high volume of urgent requests and questions.
Therefore passengers are advised to follow AUA Airport via its social media platforms and website in order to remain informed of the measures that affect traveling to and from Aruba as a supporting means of communication.
It' s also important to mention that AUA Airport has a supporting role in the screening of arriving passengers by the Department of Health (DVG). As a matter of course AUA Airport has been providing complete cooperation and assistance in the process and will continue doing so until this is required.
Travelers can be assured that the cleanliness of the airport and the safety of the airport passengers and staff are of utmost importance. Additional internal measures are being adhered to in order to guarantee this.
Should there be any more changes in the instructions and measures by the Government of Aruba, AUA airport shall keep passengers informed via www.airportaruba.com and via its social media channels.