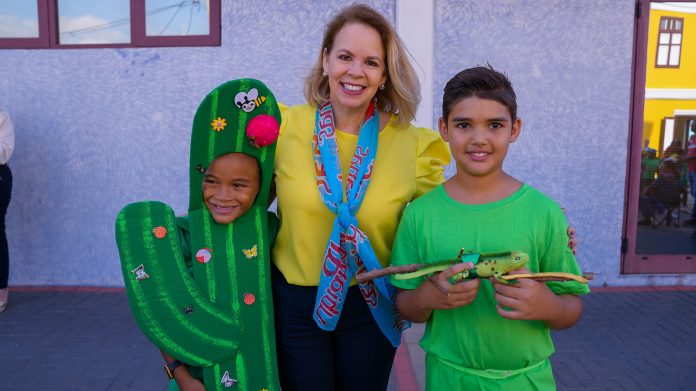 (Oranjestad)—This past Thursday, in relation to Aruba's National Hymn and Flag Day celebrations this past weekend, a cultural march was organized in San Nicolas for the schools in the area.
Prime Minister Evelyn Wever-Croes expressed that it was a beautiful march, where the children brought, in their own unique ways, different important aspects of our culture. "You can see that the children really lived and enjoyed the march. I am grateful for the schools that have organized this event, all the teachers who have helped the children and all the parents that have also helped with the costumes. It was truly a magnificent march."
"If this doesn't put you in the mood to celebrate our National Hymn and Flag Day, seeing this march will for sure put you in the mood. A congratulation again and I look forwards for next year's march," she expressed.