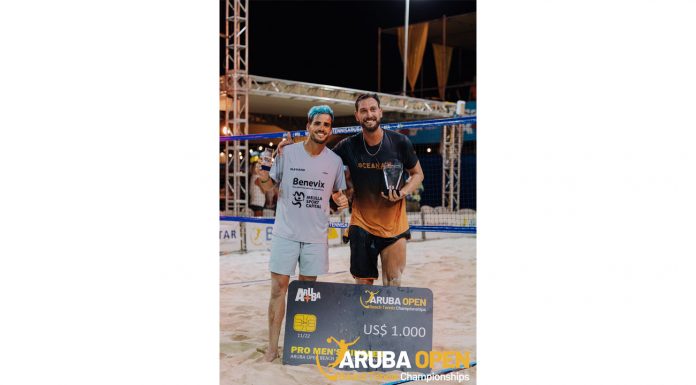 Hometown hero Aksel Samardzic wins the singles title in the highest level of play against Spain's Antomi Ramos who is the number 1 ranked player on the PBT ranking. 
On Wednesday, November 16 at Bushiri Beach's Center Court, the crowd at Aruba Open Beach Tennis Championship rallied behind Aksel who plays for Aruba. There was not one empty seat in the entire stadium.
Aksel took home $1000 in prize money along with serious bragging rights.
Congratulations to Aksel and to Aruba.
A massive victory.