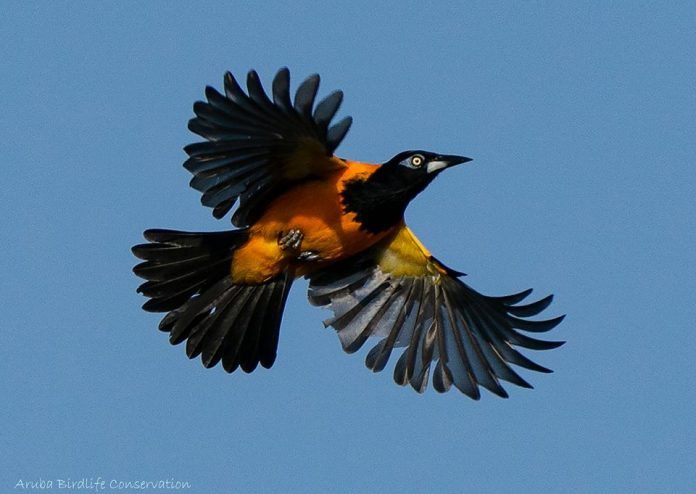 On May 11th, 2010, the Aruba Birdlife Conservation was founded with the aim of protecting the biodiversity in general and birds in and around Aruba in particular. Among other things, the foundation will focus on increasing the survival chances of species of wild birds by promoting their preservation and conservation.
The foundation publishes the most beautiful pictures of local birds on their social media that show us the beauty of Aruba's birds and nature in general. Aruba Today gives you a peek of the some pictures and descriptions from the foundations Facebook page.
Impact
The moment of impact induces a chain reaction of ripple effects throughout the wetlands.
Once again, the egret's strategy reaps results. An instant of Aruba's wetlands bird wildlife in survival mode. A Great Egret carrying out a successful hunt at Aruba's Bubali Wetlands.
Falcon's time
Parents are very busy gathering food for the chicks.
It's that time of the year; it's Kinikini time.
A female American Kestrel during a hunt.
Carnival's Grand Parade
Nature inspires the creativity of all carnival participants!
Aruba enjoyed her Grand Parade!
A dancing Troupial in full costume; it's time to party!