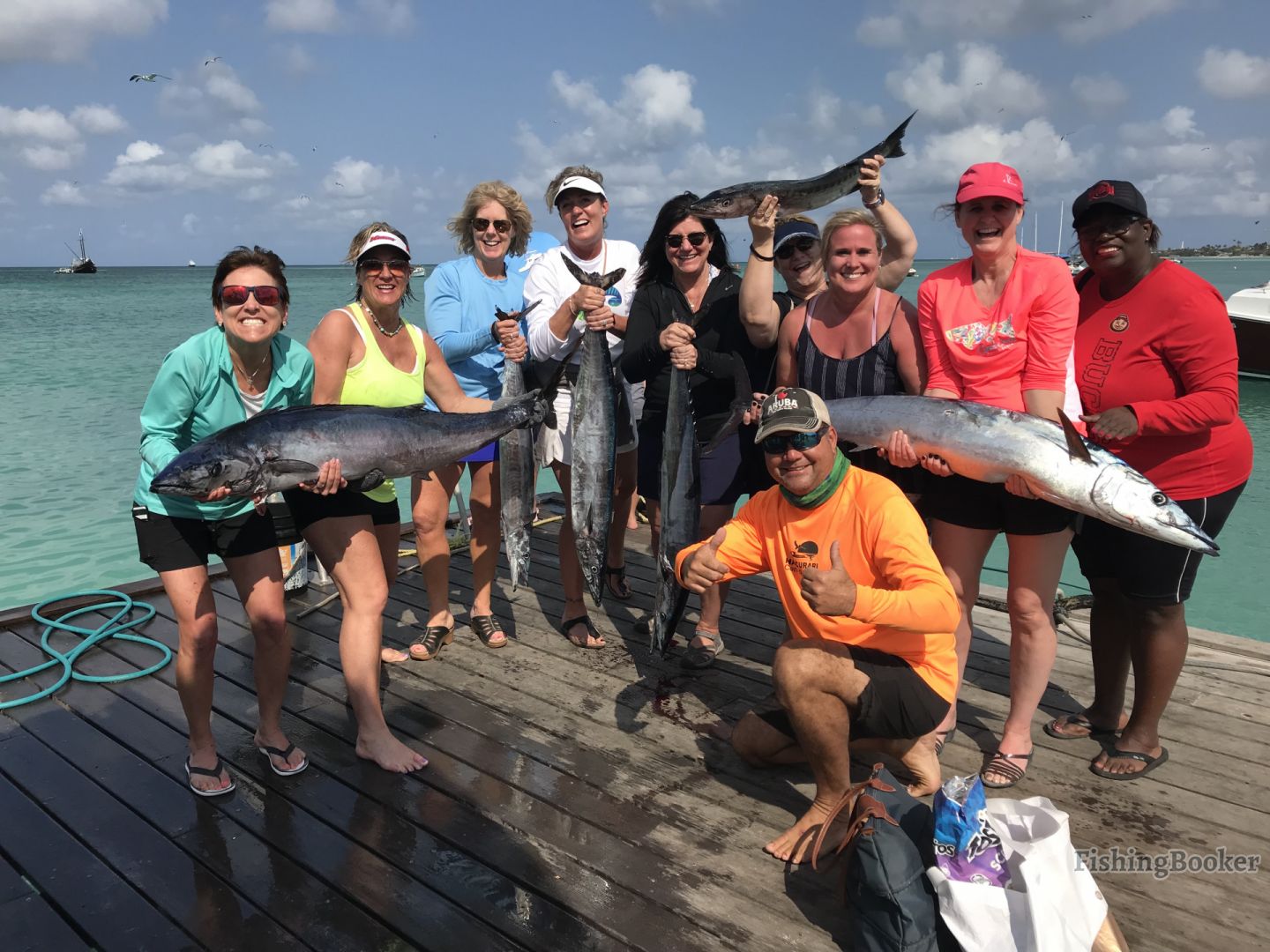 Slowly but surely, Aruba is becoming one of the premier fisheries in the Caribbean. This place is blessed with delightfully warm weather and a uniquely favorable geography for big game fishing. February, in particular, is a special time for fishing in Aruba. Offshore, on the reefs, or on the flats, there's something on the bite no matter where you cast your line.
February gives you a great chance of completing the coveted Billfish Grand Slam (catching White Marlin, Blue Marlin, and Sailfish in the same day). The fishing grounds are just off the north shore of the island, so you'll be wrestling these monsters in no time. Fighting these billfish can take time, though, so make sure to book at least a 6-hour outing. If that sounds a little too hardcore, the reefs will have plenty of excitement to offer.
Fishing for Wahoo and Barracuda is widely recognized as an Aruban staple. Just ask Captain Michael aboard Kristel Fishing. A few days ago, his party caught five Wahoo and a Barracuda on just a four hour trip! Mahi and King Mackerel are also on the bite this month, so you'll pretty much have your hands full.
With an abundance of Snook and Rainbow Runner, fly fishing in Aruba is good year round. However, if you had your sights on Permit, you'll be happy to know that it's still present on the flats in good numbers this month. 
This is one of the best months of the year to fish in Aruba. There's a variety of species on the bite, and a wide range of beautiful fishing spots to explore.
So, what are you waiting for?
For more information check out http://www.fishingbooker.com/aw