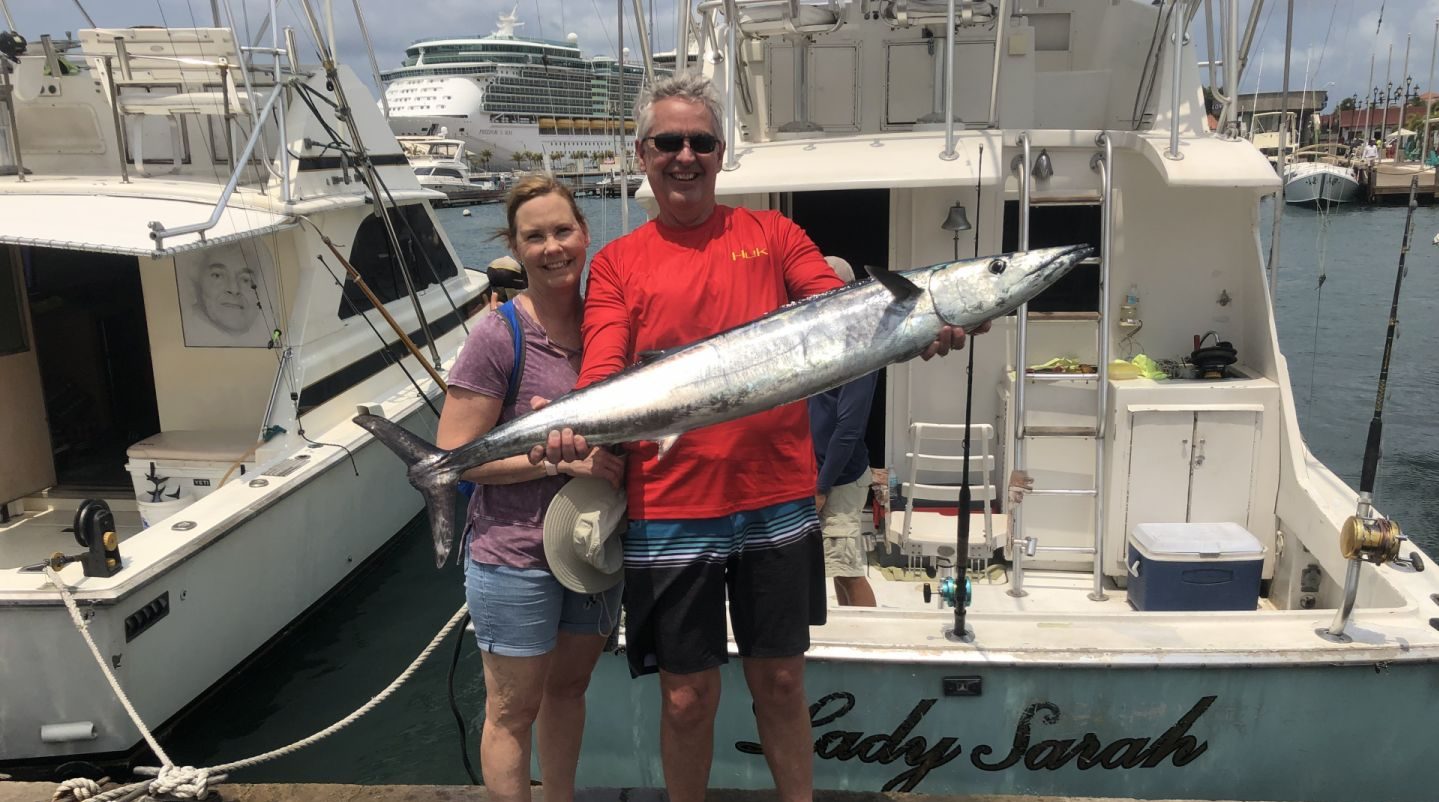 By Joris Zandvoort
ORANJESTAD — When you think of Aruba, you probably think of its scenic beaches and rightly so, Aruban lifestyle has always been closely linked to its white sandy shores. But when they dig a bit deeper into this place, they begin to understand just how amazing the fishing is in these parts. With steady temperatures around 90°F and waters perfectly suited for big game fishing, Aruba is an angler's ultimate bucket-lister.
April brings a few changes to fishing in Aruba. As the Billfish season wanes, Tuna and Mahi fishing come alive. Albacore and Bonito are abundant, but the real thrill comes with Yellowfin Tuna, which is excellent at this time of year. The best part is, the big game fishing grounds are within 10 miles off the coast, so you can reach them in no time.
Wahoo and Barracuda fishing is as good as ever, and local captains have been catching them left and right recently. Captain Michael aboard Kristel Fishing just caught three Wahoo, three Albacore Tunas and a Barracuda, all on a half day outing!
These past couple of weeks have been a little windy, so if you want to make the most out of your trip, be sure to take some seasickness medication. If you like calmer waters, you'll be glad to know that Tarpon fishing on the flats is nothing short of amazing.
Pro tip: check the restaurants in the marina – most of them will gladly cook your catch for you for a very reasonable price.
Well, what are you waiting for? Start your Aruban fishing adventure today!