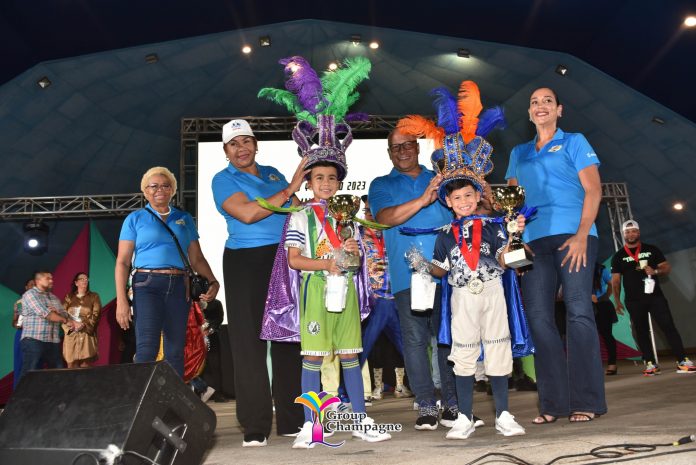 In a Plaza Betico completely full, a new Prins and Pancho were elected for Aruba's 69th Carnival.
Carnival has certain fixed characters and activities. Momo (the Carnival king or Carnival spirit), Prince and Pancho (the prince and the clown), Carnival queen and princesses, the king or queen of Caiso, Soca and Tumba contest.
There are all kinds of elections of princes, queens and musicians / bands. For example Mrs. Carnival, where only women over 26 can participate and the Prince & Pancho who are chosen as the best jokers. There are also many elections for the children, such as the Children's Queen Election.

The results for this year are as follows:
Children
PRINS BON: Dyshell Roga
PANCHO MUCHA: Aiden Harms
Youth
PRINS WISKUNDE: Lucas Geerman
PANCHO ALGEBRA: Shaqion van der Biezen
Grand
PRINS BON: Ivan Werleman
PANCHO FRESCO: Endrick Panneflek
Adult
PRINS THE SHOW: Tyson Croes
PANCHO MUST GO ON: Randolph Ras
Congratulations to all winners!