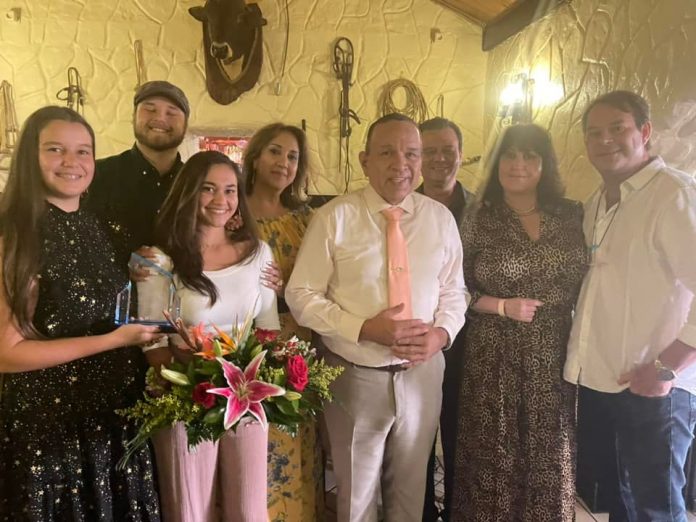 Thursday afternoon Family Botta received a pleasant surprise visit from Minister Endy Croes in connection with El Gaucho Restaurant's 45 years anniversary where he handed over a special recognition in the name of the Government.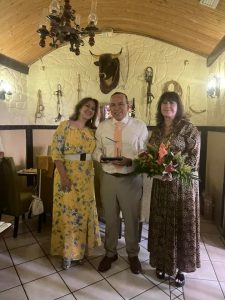 "A great thank you for always believing in the economy of Aruba and for offering tremendous job opportunities for our people in your prestigious restaurant". Following with how hard the 'Gaucho' family has worked all throughout the years to reach 45 years of existence and excellent reputation in the F&B industry on the island. "We are beyond proud of each and every one of you. Thank you for your great contribution to the development and economy of our island".
El Gaucho Restaurant is a well known Argentinian steak restaurant on the island. From sizzling beef, house baked cheese bread and garlic mashed potatoes, the options are wild all while accompanied by the best homemade sangria on the island. Combine this with great ambiance and supreme staff you are guaranteed to experience a fabulous dinner night. It is recommended to make reservations although walk-ins are welcome as well.
El Gaucho Restaurant is open from Tuesday till Sunday from 11.30am – 11.00pm.
For reservation call +297 583-3677 or email riri@elgaucho-aruba.com or visit the website www.elgaucho-aruba.com