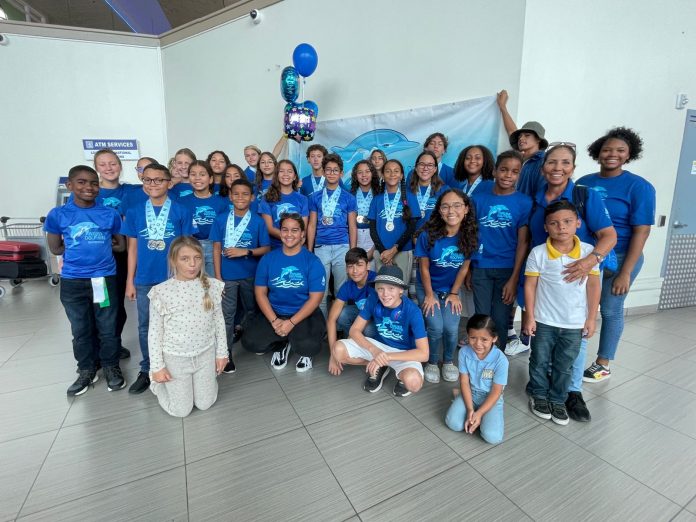 Aruba Dolphins returned to Aruba this week after winning several medals with a team consisting of athletes attending their first international competition.
Aruba Dolphins won the following:
2 Overall High Trophies;
1 Fina high Point;
9 Gold Medals;
8 Silver Medals;
2 Bronze Medals.
Aruba Dolphins achieved all these medals with 25 athletes, out of which most were participating in their first international competition. Surely an impressive achievement, seeing that there were 560 athletes, 47 clubs and ten countries competing in Naco y Santo Domingo.
Aruba Dolphins finished in 5th place, between big clubs in Latin America like Santo Domingo itself, Costa Rica and Ecuador.
Aruba Dolphins is known for producing great caliber athletes and this was proven once again. Aside from the abovementioned medals, most athletes managed to reduce their times, and here they have a lot of Personal Best.
Aruba Dolphins can look back to a very successful Naco, and the team is proud of its blue-heart athletes.
Congratulations!