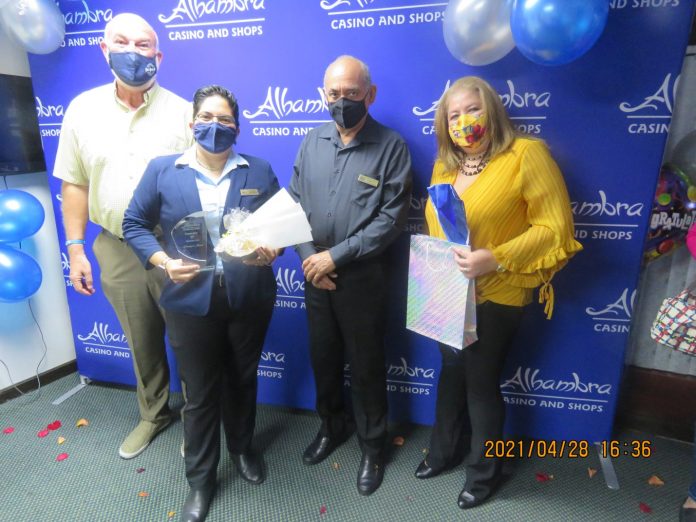 Alhambra Casino celebrated this year in a different way the recognition to their team members who celebrated their 5th till 35 years of service. As we are still in a pandemic the ceremony was held under strict rules of DVG and with no guest but only team members. Each team member received their envelop and certificate for this occasion. And a special toast was made at the end of the ceremony to honor these team members.
For this occasion the Director's office was converted in a red carpet venue so that every team member could still get the feeling of a celebration for this day.
Also management announced that they resumed the "Star y Supervisor of the quarter" and "Crewmember y Star of the quarter", program,
The first winners for this year are Mrs. Sandra Adamus for Star of the Quarter and Mrs. Shurayma as Supervisor of the Quarter.
Alhambra Casino hope that for next year they can be able to celebrate this recognition the way they are used to with their team members and once more want to give thanks to all their team members for their loyalty to the company.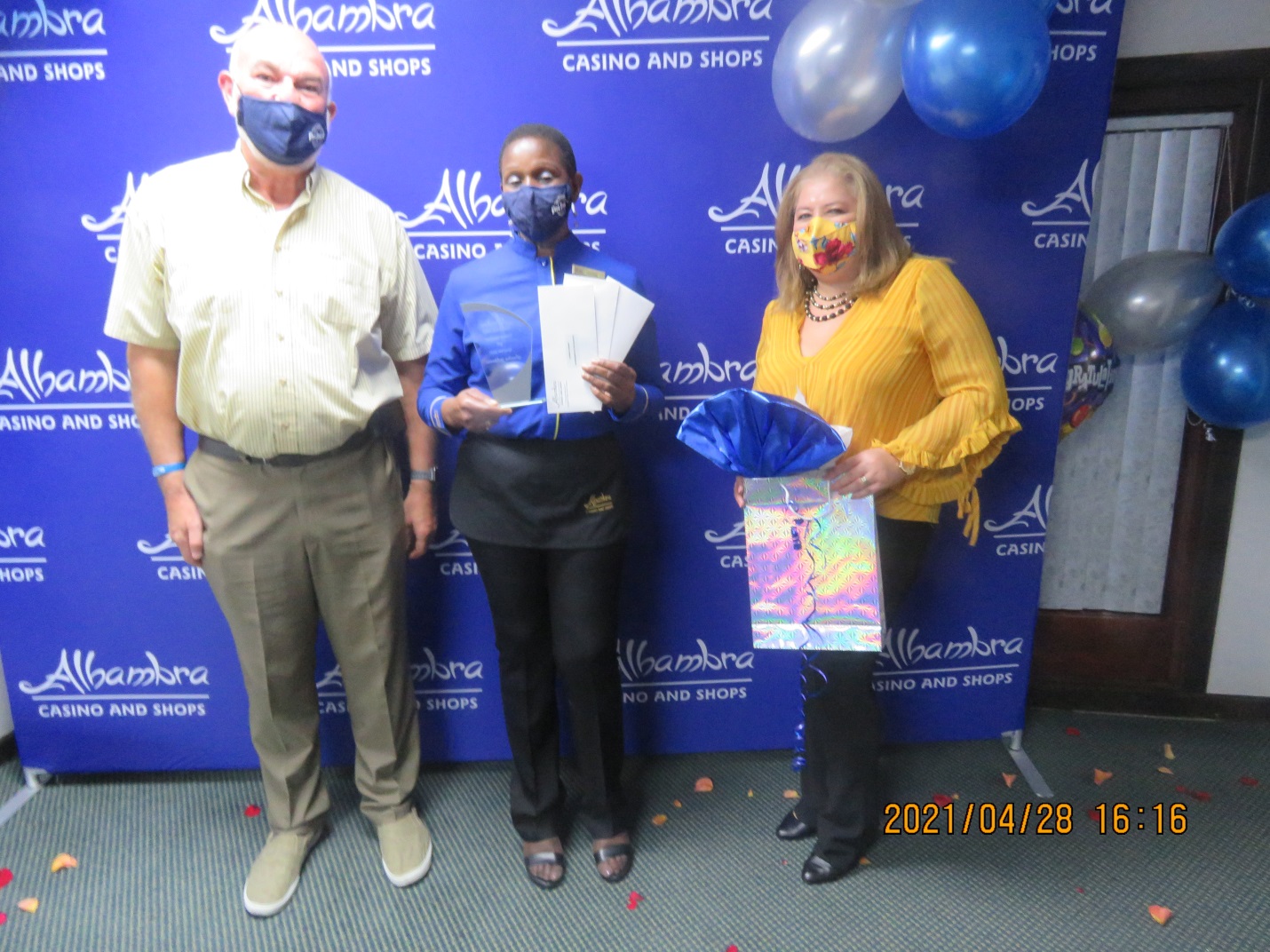 5 years anniversary:
GABRIELA ERASMUS
RICHARD JACOBS
ORLANDO JANSEN
REGHINALD KOOLMAN
ANTONIO V/D LINDEN
ANGELO MADURO
MARCIA MEDINA
EWALDO TROMP
ELIAS VROLIJK
10 years anniversay:
GLENN D'AGUIAR
OMAR KELLY
15 years anniversary:
OSCAR V/D L'ISLE
RONY POTERSON
REAGAN WERLEMAN
MAURYS ODOR
20 years anniversary:
OLGA NARAIN
MIRTO ERASMUS
LEANDRO HENRIQUEZ
ROBERTO WEVER
30 years anniversary:
ANNA MARIA DIRKSZ
CARMEN LUGO
35 years anniversary:
MARCELINO ARENDS