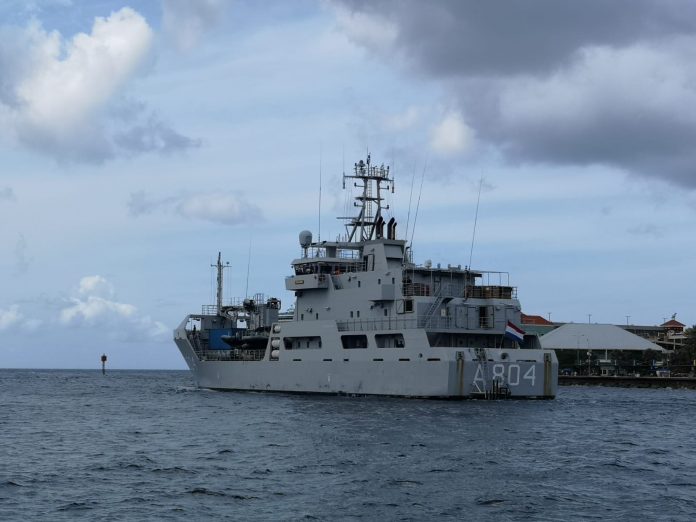 After having operated in the Caribbean Sea for 13 years, the support ship Zr. Ms Pelican left for the Netherlands last Monday. For the first time since it was put into service in 2006, the ship is undergoing major maintenance, the so-called midlife update.
The Pelikaan provides various support tasks under the command of "Commandant Zeemacht in het Caribisch gebied" (CZMCARIB). In addition to the many exercises and transport tasks, the Pelican has also been deployed several times for emergency aid. Most recently the deployment after the passage of the hurricanes Irma and Maria on the Dutch windward islands and at Dominica.
At present, the Pelican is halfway through its planned operational life. This is the reason to carry out major maintenance and to replace various systems and to make it even better suited to the tasks assigned to it. This maintenance will be carried out by "Damen shipyards" with support from the "Defense Material Organization" and "Defense Material Maintenance". Because of the size of the project and the parties involved, it was therefore decided to carry out this maintenance in the Netherlands where all parties are located.
The ship will return in the course of next year.q