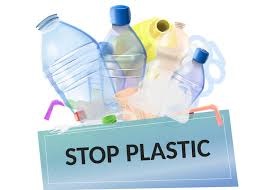 ORANJESTAD – On June 5th , we celebrated World Environment Day annually to encourage worldwide awareness and action to protect our environment.
The resolution to designate June 5 as World Environment Day, was adopted during the 1972 United Nations Conference on the Human Environment. World Environment Day 2023 theme is the campaign #BeatPlasticPollution, 'Ecosystem Restoration.'
Ivory Coast in partnership with the Netherlands, hosted The World Environment Day 2023 celebrations with as theme 'Beat Plastic Pollution'.
Because of human actions, governments and commerce take steps to combat plastic pollution.
In 2016, Aruba introduced a law that prohibits the use of plastic bags, and in 2019 it introduced a law on Environmentally harmful products, prohibiting, among others, the import, distribution, and use of single-use plastic products, like forks, plates, and cups. It includes an amendment to the General Police Ordinance (Algemene Politie Verordening), that prohibits releasing balloons in the open air.
The responsibility for the environment is not only a government task. Our community must be more proactive and change its consumption habits to be more environment-friendly. Demand for eco-friendly products will encourage commerce to adapt their products y be more innovative.
Most products have plastic components, common and cheap to produce, flexible and easy to transport, and derived from fossil fuel, one of the primary pollution causes.
If we do not take action now to curb plastic production, in 2060, the amount of plastic in the circular will triple. Plastic pollution hurts our ecosystem, life, health and well-being, and worldwide economy. It is the reason we must change from a linear to a circular economy that is more sustainable and healthy.
What can we do today to combat plastic pollution?
Choose reusable and non-plastic products;
ask your restaurant, supermarket, and importer to change to sustainable products;
demand responsible waste management;
encourage and support circular economy policymakers.