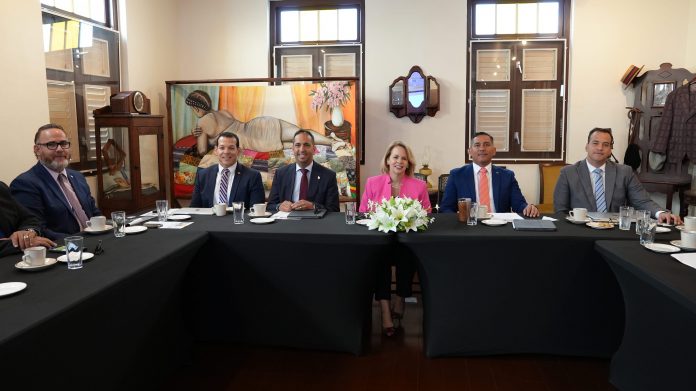 Last Friday, January 6, the government of Aruba organized the first Council of Ministers for the year 2023 in San Nicolas, in order to discuss various different projects in San Nicolas.
Together with the San Nicolas Business Association (SNBA), Department of Infrastructure and Planning (DIP), Department of Public Works (DOW) and ministers of the Wever-Croes II Cabinet, five interesting projects were presented, with the expectation that they will generate a flow of tourism and customers for San Nicolas. The goal of the projects is to create jobs for those living in San Nicolas and create economic development for Aruba.
Prime minister Mrs. Evelyn Wever-Croes on this occasion expressed that the projects are very interesting, and they were for housing, tourism, agriculture, and more. "I am extremely thankful to SNBA for helping us set up the meeting and that through them we received the presentations. I am very confident that all the projects will become a reality and thus create the progress and wellbeing that we are searching for Aruba in general, but specially for San Nicolas."
According to a press release, during Wever-Croes I and II Cabinets, this is the fourth time that they organize a Council of Ministers in San Nicolas to deal specifically with issues regarding San Nicolas. There is a lot of work still to be done, and the pandemic hindered many things, while the delicate financial situation of Aruba also created difficulty. But there is faith, vision and determination to achieve the development desired by the people of San Nicolas, according to Wever-Croes.