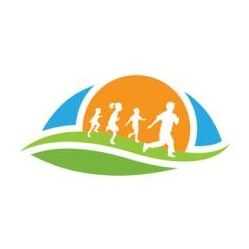 The Foundation Movement is Life (Fundacion Movimiento Ta Bida – FMTB) through its project Together old, Old Together and in cooperation with SETAR, organized the workshop "Continuous Development & Digital 60+".
The workshop is in the framework of the goal of the foundation to train our senior citizens in digital literacy. Information and training in the digital field are the fervent wishes of senior citizens according to a survey.
For three months (twice a week) the representative of SETAR, Mrs. Kimberley Boekhoudt gave a workshop to 28 persons. The participants were members of various social groups of senior citizens. In turn, these persons shared the basic information in different districts to the various leaders of senior citizens (60+) during February through workshops in Savaneta, Santa Cruz, Bubali, Playa y Dakota. At the end of these workshops, they organized an informative day for all participants at the Cas di Cultura. Different banks, companies, and organizations attended and presented their app, digital payment systems, and other valuable information to our senior citizens.
Recently they completed the third phase of the project for 2021. This time FMTB offered a workshop of four weeks to all interested senior citizens in San Nicolas, Paradera, Noord, Dakota, Playa, and at the Cas di OPPA. As soon as these workshops were made public, the seats filled immediately. All participants were happy with the workshops and requested more information. This time the presentations by the companies will take place through information sessions at Centro di Bario Playa Pabao. The reason is that October is the month of the senior citizens, and the project Together old, Old Together wishes to give the information to more persons and in another manner.
The coordinator Mrs. Rosa Leon and the president of FMTB, Mr. Rudy Leysner, evaluated the project Continuous Development & Digital 60+ with the representative of SETAR, Mrs. Juliska Henriquez, and the leaders of the workshops. These workshops reached more than 300 persons. Due to the existing demand and need for digital knowledge among senior citizens, SETAR is willing to help with the training.
Prime Minister Mrs. Evelyn Wever Croes and the Minister in charge of Elderly affairs, Mr. Ursell Arends, guarantees their support to our senior citizens.
FMTB thanks SETAR, Cede Aruba, community centers, organizations, and instructors that contributed to the success of these workshops.