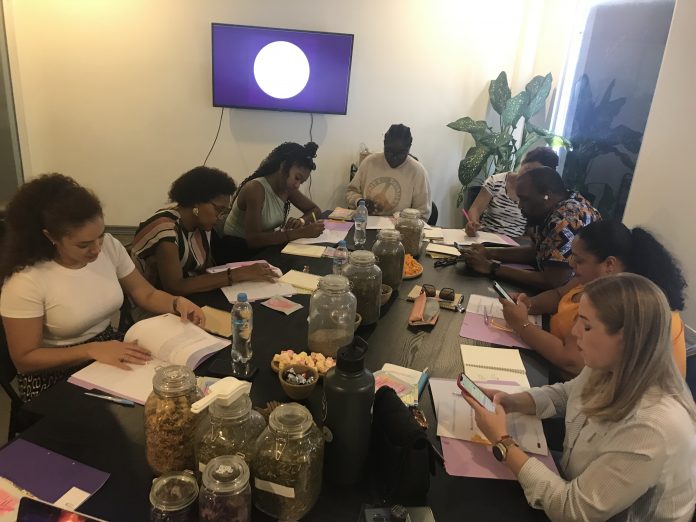 Recently, Empowerment Queen, in collaboration with Shelo y Tera, taught her first course for this year. The course called "Manifesting Synergy: The Power Behind Herbs and Intentions" focuses on herb usage to manifest your desires for this coming year.
Those who attended learned about the history and benefits of different herbs; some of which grow on the island too. During the course, they also explained how you can amplify the power of your intentions and manifestations using herbs, making sure this is done with pure and authentic intentions.
The main goal for Empowerment Queen is to inspire, empower, educate and connect people while focusing especially on the feminine, illustrating the power of sisterhood.
During this course, participants were given the time and space to absorb all the new information, as well as the opportunity to reflect on what really means to them. Additionally, there were discussions surrounding the topic of when to block out the world and unrealistic expectations that are placed upon us and live your life the way you see fit and without having the need to explain yourself to anyone.
Empowerment Queen would like to express her gratitude to Josi, Shelo y Tera for sharing their knowledge and for having a beautiful impact on the participants.
"I would also like to encourage the Aruban community to keep supporting local businesses by buying your own tea mix, herbs mix, candles and smokies at Shelo y Tera. Thank you to Piso Tres for the beautiful space and thank you to everyone who attended the workshop. This is the first of many, so please follow Empowerment Queen and Shelo y Tera on Facebook and Instagram for more information."