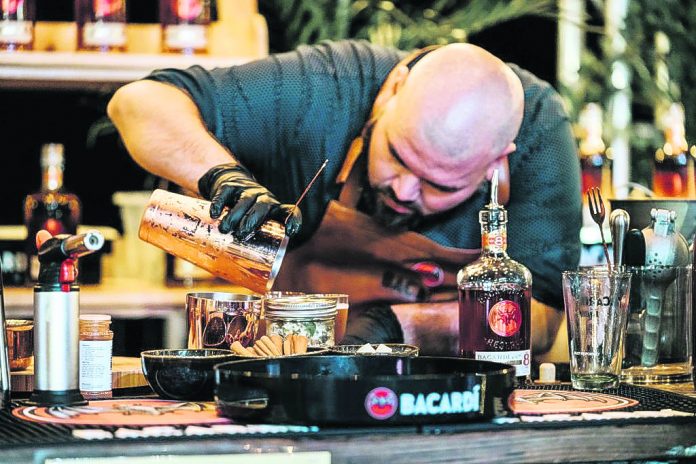 The fifth edition of the Bartenders' Brawl will be spectacular! Nine bartenders will be battling to become the best bartender of Aruba, celebrating five years of the competition. October 25th will be highlighted by courage and creativity when the bartenders demonstrate their superiority in mixology at the Renaissance festival plaza.
Bartenders of La Cava, Pepia Est., Divino, Manrique Capriles, ATC, TEC and Tropical Bottling will prepare an original mix that will make one of them the most popular bartender of Aruba. Two winners will be chosen; the first one is based on the people's vote for the winning cocktail and the other winner according to the votes of a jury.
Different 'bites' and cocktails are included when buying the entrance ticket for this chic night at the Festival Plaza. The food is prepared by the culinary team of the Renaissance and will surely compliment the cocktails during the Bartenders' Brawl.
Tickets are available at the Navigator's desk at Renaissance Aruba at the price of $55 per person and include nine cocktails and cool finger food. There will also be live entertainment. For the last four years this competition has become a complete show. More information can be found on the Facebook page of Renaissance Aruba.
Let's get ready to rumble. q