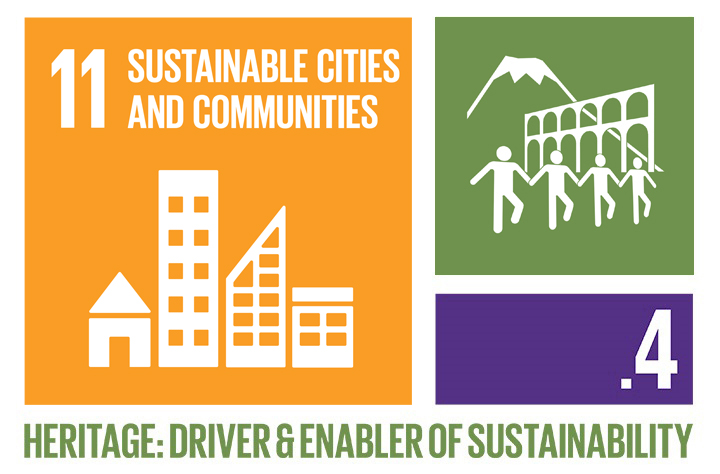 Maastricht – With great sadness this week on April 15th 2019, the entire world was devastated when millions of people saw the Notre Dame Cathedral in Paris go into flames on livestream news. Feeling immensely hopeless, the Parisian community united and showed a tremendous amount of compassion and loyalty to one of the oldest architectural structures registered in the World Heritage Registry dating from 1160.
It took a century to build this glorious monument, it remained for a couple more centuries as a landmark in Paris, but it only took approximately two hours to be covered in flames. This creates a relevant discussion on tangible cultural heritage preservation and how we in Aruba value our monuments.
According to Ms. Audrey Azoulay, UNESCO's Director General, UNESCO would accompany and support the authorities in the recovery, rehabilitation and rebuilding of the damaged heritage site based on accurate documentation based on archival material, photos, films, historic documentation, plans and drawings. Besides this, many donations have been made since the incident and it looks like the Notre Dame will receive the attention it needs and deserves. But, let's bring this discussion home and to our region. The Latin America and the Caribbean (LAC) Region possesses a rich cultural and natural heritage. The 33 countries have ratified the convention concerning the protection of the World Cultural and Natural Heritage (SDG 11.4). The Region counts with 140 properties inscribed on the World Heritage List as follows: 97 cultural properties, 38 natural properties and 5 mixed properties.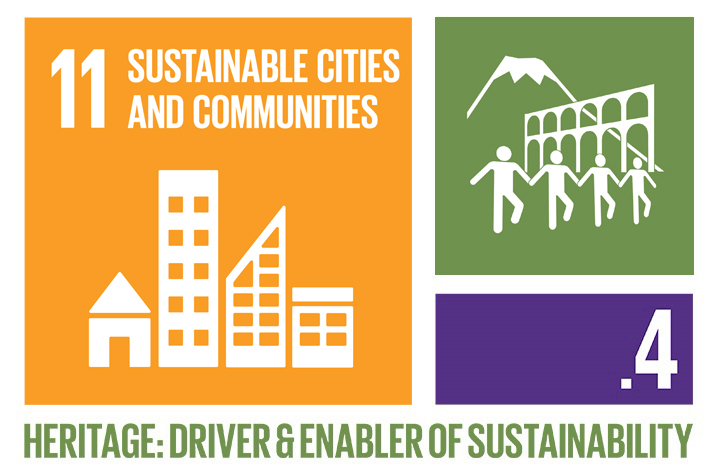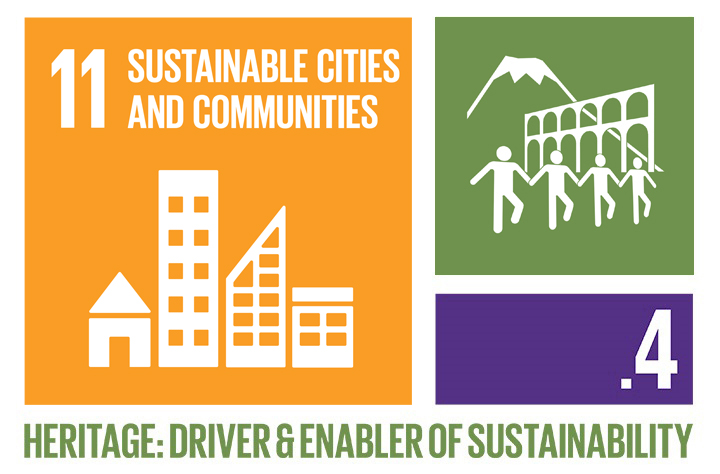 World Heritage in the Caribbean Region
On 28 November 2014, in Havana, Cuba, the Caribbean States Parties to the 1972
Convention concerning the Protection of the World Cultural and Natural Heritage adopted the Caribbean Action Plan for World Heritage 2015–2019. The elaboration of the Action Plan was underpinned by the identification of challenges considered as sub-regional priorities for the State Parties on which to work in the Caribbean over the next five years, which included the following 7 action plans:
Conservation and Management

Nominations and Tentative Lists

Effects of Climate Change and Risk Management

Community Participation

Sustainable Tourism

Capacity Building

Networks and Partnerships
"Conservation and Management" is the first step in the latest Action Plan in preserving monuments and related heritage sites in the Caribbean. According to UNESCO, specific policies and laws related to heritage must be reviewed regularly and must incorporate a "local" approach. It also must strengthen coordination and communication between different levels of government and stakeholder agencies and individuals and ensure funding sources, either through specific budget lines or other external input. Considering these aspects, Aruba has been making numerous attempts with the help of different government and non-government organizations to preserve as much tangible heritage as possible.
However, Aruba has yet to implement concrete regulations and laws to protect historical buildings from disappearing. We know that recently the government has announced that the Uncle Louis Store in San Nicolas will be preserved and renovated. After this complete renovation, the Department of Nature and Environment of Aruba will be occupying the building. This building was constructed in the 50s and was designed by Jan Nagel, becoming later a local store that sold cloth and later the Aruban customs office. Even though this is a remarkable project, many other historical buildings in Aruba remain unprotected by the community and by Aruban law.
Next to this, there are still gaps in the elaboration of the inventories, situation that affects the updating of the tentative list. Despite the wealth of cultural landscapes in the Caribbean, According to UNESCO, their identification, protection, conservation and promotion is still not enough. We are simply not doing enough to protect our tangible heritage and Aruba should consider how this loss will affect cultural development on the island. We are simply not doing what we are supposed to and that we will regret looking back in a couple of years.
It is no secret that climate change and global warming will have detrimental consequences on the heritage preservation efforts of all islands in the Caribbean region. Making it even more important to have safeguarding policies in place when mother nature takes a left turn. According to UNESCO, Small Island Developing States, SIDS, due to their small size, limited resources and geographical dispersion, suffer unique and particular vulnerabilities to natural disasters and the negative effects of climate change. The Caribbean region has vulnerable coastlines and is constantly affected by hurricanes, prolonged periods of drought or rain with flooding and other weather phenomena which affect many of its structures. Capacity building, technology transfer, recognition of local knowledge, access to technical assistance and funding are essential. Let's not forget the hurricane disasters are sister islands experienced in the last years and decades, resulting in tremendous historical and architectural loss within these communities.
One of the key indicators mentioned in my 2018 bachelor research the participation of local people is essential in the process of identification, conservation, protection and management of heritage sites. Similarly, the value of local knowledge in managing disaster risks must be recognized. UNESCO keeps reiterating that cultural and natural heritage management must be integrated into local sustainable development policies. Capacity-building efforts are essential for local communities to manage sites and reap the economic benefits associated with the promotion and protection of natural and cultural heritage.
Lastly, Aruba, like many islands in the Caribbean are heavily dependent on Tourism for economic development. In recent years, nature-related tourism has increased in the Caribbean and certainly cultural tourism has the potential to become a great attraction for visitors as indicated by ATHA and the Aruban government. It is necessary to implement policies and strategies to promote responsible tourism and ensure its low impact on heritage sites. Let's not forget the irresponsible act from tourists towards the Aruban natural heritage, who wrote personal messages on rock formations at the north coast of the island. The cultural and natural sector and the tourism industry must work together, and thus contribute to improving visitor experiences and reinvest the benefits collected on the site for its conservation, to create jobs and improve infrastructure and services for its population and visitors. In the end, even though we cry and feel sadness watching the Notre Dame cry for help, let's not forget to value and give that same appreciation and attention to our own treasures. If we won't, who will?