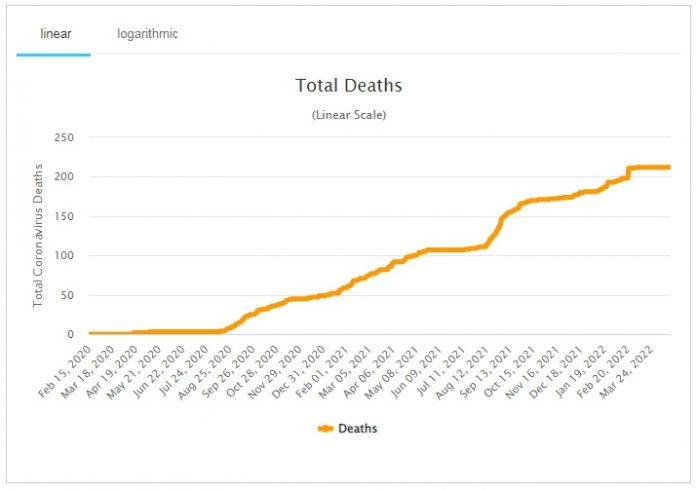 The agency for public health of Aruba publishes weekly updates in order to inform our locals and visitors in regards to the development of Covid-19 here on the Island.
According to the information published in this week's report, 145 people who recovered from coronavirus, and a total of 156 new cases were registered. The amount of active cases of COVID-19 on the day of publishing is of 95 and the amount of death related to or caused by COVID-19 is of 212.
Data illustrates that new cases of COVID-19 have a weekly average of 22 cases per day, and an average of weekly 'Positivity Rate' of 31 percent per day.
Currently in Aruba there are 3 people hospitalized either with or due to COVID-19, of which none are in ICU, and all 3 in the general floor. In Colombia there are currently 2 people hospitalized, of which 1 is in ICU and another in the general floor.