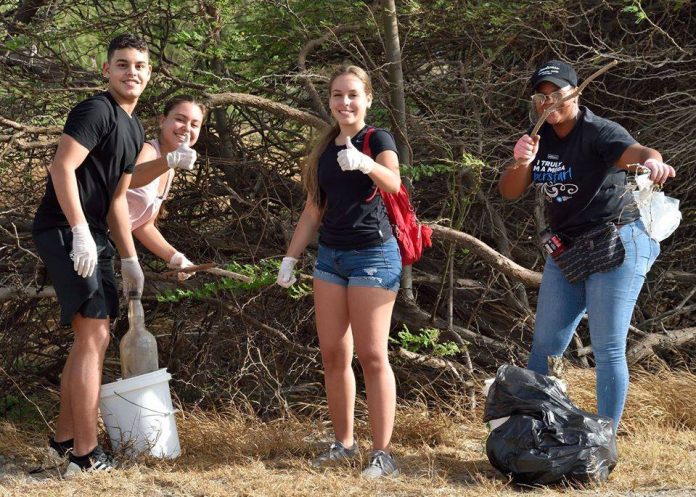 Volunteers of Hilton Aruba Caribbean Resort & Casino and others have cleaned up the protected nature area Bubali Wetlands past Saturday. More than 200 people gathered in favor of nature. Aruba Birdlife Conservation is the initiative taker of this happening. On their Facebook they wrote the following poem:
A beginning and an end.
A pure intention.
Here follows a story of Love in Aruba.
Of 200 and more who came together for the good of the children.
Who labored in silence.
Blind to race or ethnicity.
Blind to walks of Life.
They labored as one, no judgement, no hatred.
No pondering between the ears. Not guided by fears.
Coming from Love. United in intuition.
They manifested their Love for Aruba's nature.
They reaped happiness.
They did it for the children.