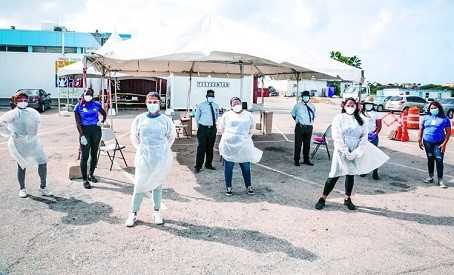 The Test Center of the Dr. Horacio E. Oduber Hospital (HOH) is seeing an increase of individuals visiting too early on their scheduled day and even a day before the appointment date.
This situation is causing long lines and hinders testing of those on time for their testing appointment. These persons received their appointment via the Aruba Health App.
The DVG urges everyone scheduled for their COVID test at the HOH Test Center, to be patient and only go test on the testing date and time as indicated on the Aruba Health App. Those who are too early for their appointment will not be tested and should come back later for their test.
For those with symptoms but with NO appointment:
Call your Family Physician. In acute cases, call your doctor's emergency number);
register for your test on http://covid19test.healthapp.aw or call 2800101;
go to the test center ONLY on the time and date appointed and wait at home for the test results.