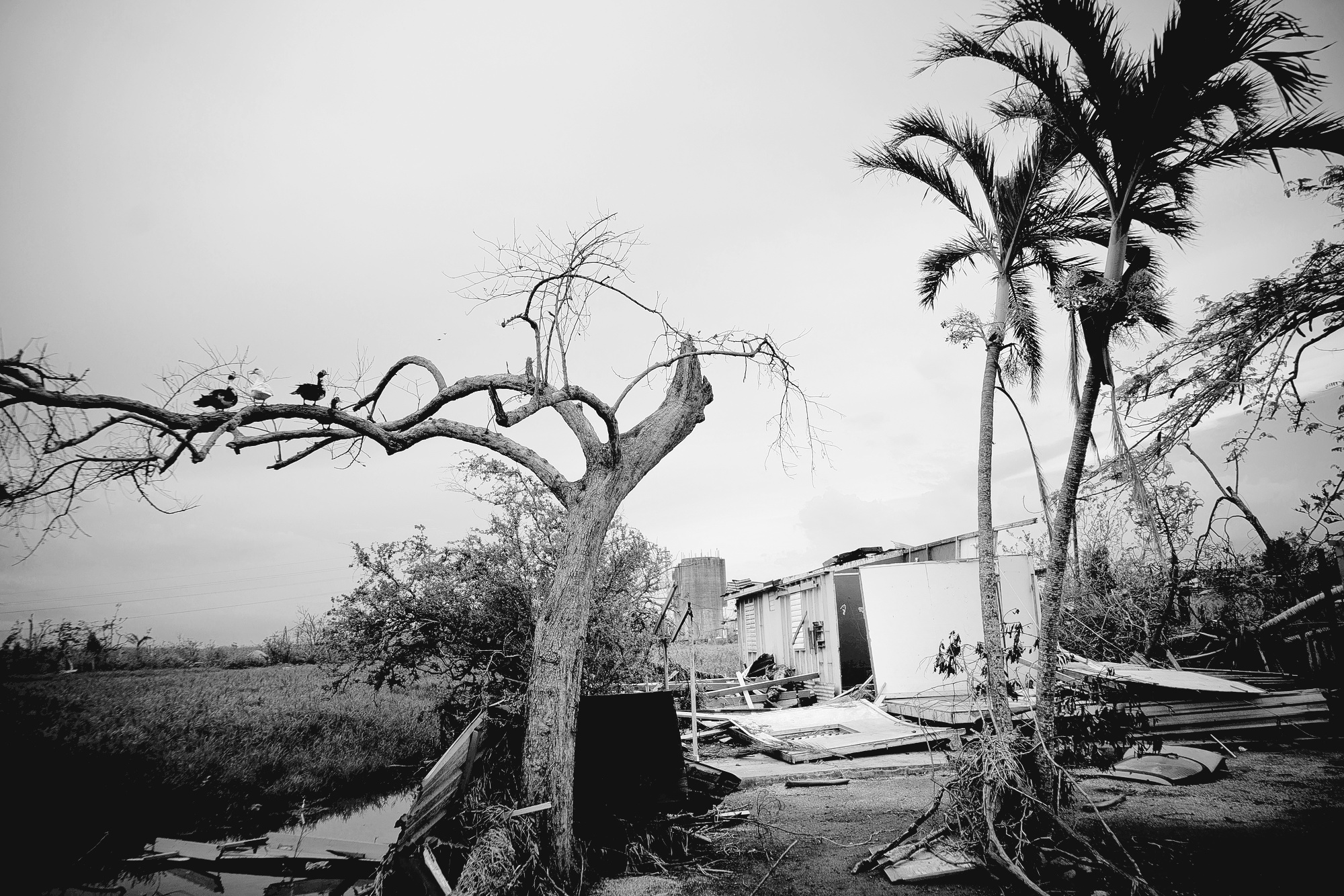 By DANICA COTO
Associated Press
SAN JUAN, Puerto Rico (AP) — Federal officials on Thursday blamed a lack of leadership, money and communication in Puerto Rico for setting back hurricane recovery efforts in the U.S. territory.
FEMA Deputy Regional Administrator Ahsha Tribble said the island's bureaucracy and the power company's inability to pay for supplies it ordered after Hurricane Maria slowed efforts to restore electricity. Nearly half a million power customers remain in the dark more than four months after the Category 4 storm, which destroyed two-thirds of the power distribution system, killed dozens of people and caused up to an estimated $94 billion in damage.
Tribble said it was "extremely difficult" to work with Puerto Rico's Electric Power Authority immediately after the storm to figure out what it needed to rebuild the system. She also said the company's financial constraints led to a lack of trust among FEMA suppliers and that appointing an interim power company director in the middle of the disaster led to challenges with leadership. In addition, communication was strained, she said.
"In an emergency, when you have eight layers of approval to get something done, it's not working for us," she said. "You put all that together, and it's a recipe for disaster."
Tribble was among several officials who spoke before a federal control board that oversees Puerto Rico's finances and is considering a plan to privatize the power company, which is $9 billion in debt. It would be the largest restructuring of a public entity in U.S. history.
Energy experts told the board that a lack of maintenance, heavily loaded lines and shoddy work done by Puerto Rico's power company over the years contributed to the power grid's extensive failure after the hurricane.
Sanjay Bose, an official with ConEdison who was helping after the hurricane, said his crews in Puerto Rico observed many problems, including poles that had been installed at a more shallow depth than industry standard.
"It's not one single thing that I can point my finger at," he said. "Maintenance would have prevented some of the damage."
Power company spokesman Geraldo Quinones referred a request for comment to the island's financial authority, whose spokesman did not respond.
Col. Donovan Ollar of the U.S. Army Corps of Engineers told the board that only 61 percent of the power company's transmission system is now complete. Part of the problem is that some of the equipment Puerto Rico uses is unique to the island and is no longer made by manufacturers in the U.S. mainland. In addition, Puerto Rico uses 200 to 300 types of transformers when the industry standard is three to four, he said.
Ollar also said that makeshift repairs done by the power company to keep the system running prior to the hurricane created more work for his crews.
"It makes it problematic to come back and do it properly," he said, adding that he wants to rebuild the system to mirror those in the U.S. mainland so when companies fly in, they can use the same equipment.
Officials noted that Puerto Rico did not activate a mutual aid agreement with mainland power companies until Oct. 31, more than a month after Hurricane Maria hit. Meanwhile, shortly after the storm, the power company's former director signed a $300 million contract with a small Montana
company called Whitefish Holdings Inc. to help with restoration efforts. The director has since resigned and the contract was cancelled.
FEMA official Ahsha Tribble defended that contract, saying that U.S. power companies under the mutual aid agreement were not capable of repairing the transmission system given the extent of the damage.
"That's why the Whitefishes and Cobras of the world are necessary," she said, referring to another company hired to help restore power.
However, Tribble added that hurricane response efforts have to be improved.
"We're still learning what needs to be done," she said. "We need to do better