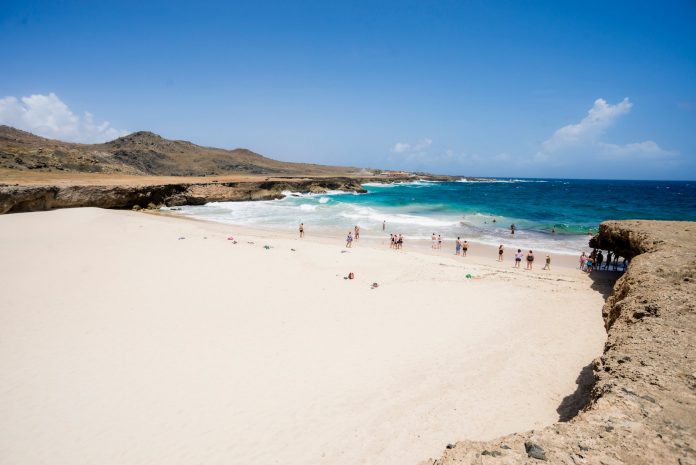 Aruba is mentioned first as one of the 11 Caribbean family vacation destinations for kid-friendly beaches and awesome activities. Our island is listed together with Cayman Islands, Barbados, St. Thomas – US Virgin Islands, Curacao, Punta Cana in Dominican Republic, Ocho Rios and Negril in Jamaica, Providenciales – Turks & Caicos, San Juan in Puerto Rico and St Lucia.
When it comes to beach getaways, this spectacular part of the world really is the stuff dreams are made of. Beautiful scenery, rich in flora and fauna, soft, sandy beaches—plus activities (both thrilling and relaxing) and unbeatable island hospitality.
If you'd love nothing more than to be Caribbean-bound for your next family trip, look no further than the 11 fantastic destinations mentioned above. We've selected them for their wide, sandy beaches, calm waters perfect for smaller swimmers, child-friendly amenities and activities, and general family-friendly vibes. All in the name of inspiring you and your gang to find some of the best Caribbean family vacations around.
Can't wait a minute longer to dive into the Caribbean dream? Let's introduce you with the island of Aruba.
Aruba.
Set nearly 15 miles north of the Venezuelan coast is the little island of Aruba. With its white sands, clear waters for swimming and snorkeling, and plenty of family-friendly activities, Aruba is a welcoming destination for visitors young and old. You can take your little pirates aboard a schooner for a family-friendly adventure on the waves suitable for all ages. Children aged four and above will be fascinated by the shipwrecks and marine life on this submarine expedition. You could also try this secret beach and cave pool adventure—simply pack the family into a 4×4 and follow your guide on this four-hour tour. Groups with kids aged two and above are welcome on this jeep safari, including a barbecue lunch and time for snorkeling. Source: tripadvisor.com. q