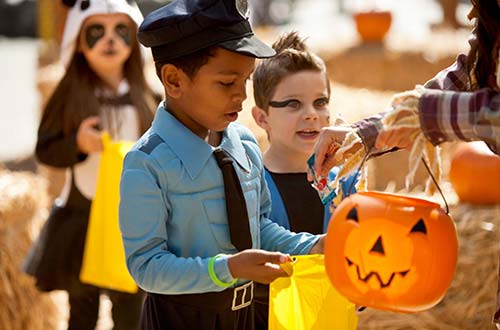 Halloween is knocking on the door this Sunday and Renaissance Marketplace wants to make sure the children do not miss out on the fun. The celebration is the perfect time to express your creativity and the mall will organize a very 'spooky' festivity between 5 and 8PM. The decoration will include a grave yard, scary sounds and smoke effects. You may also be surprised by walking dead alias zombies.
There is all opportunity to take a picture with your fav zombie and of course what would a Halloween celebration be without the traditional 'trick or treat'? All parents are invited to bring their children on Sunday, October 27th to pick up the 'treat' This is the opportunity for our visitors to have their children mingle with our local little ones. Between 5 and 8 p.m. the fun is on.
Win a price.
Renaissance Marketplace is offering special games for the children where they can win nice prices for example for the Best Costume. There will also be face painting, a magic show and a dance show. The mall is completely in Halloween zone with the zombies, ghosts and much more. Join in on the Horror Fest and enjoy the excitement while at the same time you can shop around and have a bite. Don't miss it, this is too scary to let go!
For more information: Facebook Renaissance Marketplace. q