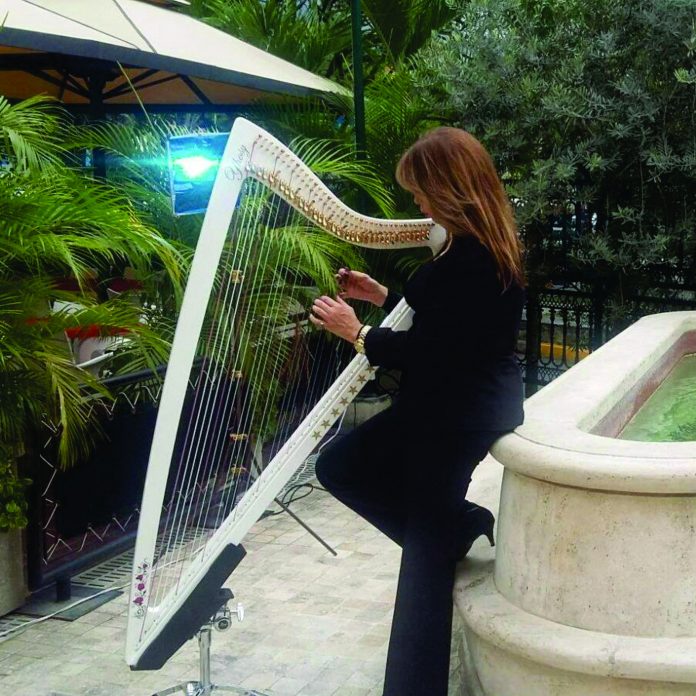 The harp is an instrument admired for its grandeur and beauty. It has a unique sound and is always eye-catching. This instrument will be played live by Yhosayra Rojas live at Bohemian Restaurant TONIGHT.
Rojas is a native from "Camaguan" the birthplace of Venezuela folk music and she commenced playing the harp in the footsteps of her father Rafael Rojas, a well-known artist and part of Juan Vicente Torrealba's époque. It served her as an inspiration to interpret the versions from the "Llano", a unique area near the Amazon basin with nature, flora and fauna.
Bohemian Restaurant is a different swing, European flair and outside dining, a place from the same owner as the for years already successful Casa Tua restaurants. This is about avant-garde from France, nonconformist in style and ethnic in cuisine. The beautiful garden of Bohemian will be filled with lights, good food and the live harpist in an intimate, hip and offbeat ambiance.
Free Parking available at the parking lot in front of Barceló Resort.
Make your reservations through their website:  https://bohemianaruba.com. Call them at 00 297 280 8448. Facebook: Bohemian.