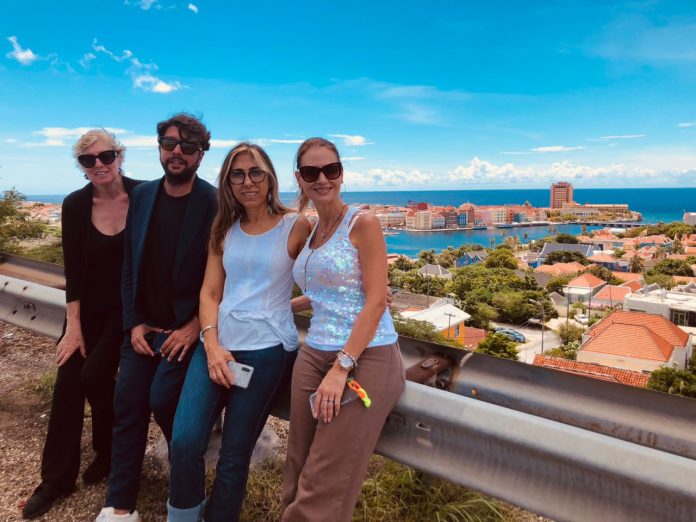 Promise is debt….. As announced during the mission of last February, the Italian Consul in Maracaibo, Dr. Petito, kept his word and, together with two staff members, visited Aruba and Curaçao to once again fulfill the many requests and requirements of his fellow citizens who reside on these islands.
The mission began on Friday last week in Curaçao, where residing Italian citizens were received at the World Trade Center for a long afternoon of work in order to process and complete all their requests and other matters. On this occasion, the Consul also took the opportunity to interview some Italian nationals who have applied as candidates to replace the current Honorary Consul of the Italian Republic in Curaçao, Mrs. Pruneti, who wishes to resign from this function in the near future after a long period of commitment.
On Sunday, the Consul, together with Mrs. Pruneti and the accompanying staff members, received fellow citizens residing in Aruba at the Hyatt Place Aruba Airport, where from early in the morning till late afternoon to attend to all their requests and other matters, which were complete to everybody's satisfaction.
The mission of the consul had an additional goal here too: to appoint a consular correspondent for Italy in Aruba, in the person of Mrs. Neyda La Porta Pellizzari, who will be looking after the Italian residents' needs and requirements and provide the necessary assistance.
The idea of this appointment was born from a real necessity, given the large number of both Italian citizens residing in Aruba and visiting Italian tourists, and the growing business interest in the island.
The formal appointment of the consular correspondent took place in meeting room of the Hyatt Place Aruba Airport in the presence of the Aruban Minister of Economy, Communication and Sustainable Development, Mr. Geoffrey Wever, LL.M, and some fellow Italian nationals.
Dr. Petito has promised again to hold a visit in the first quarter of next year, where he also hopes to visit Bonaire.