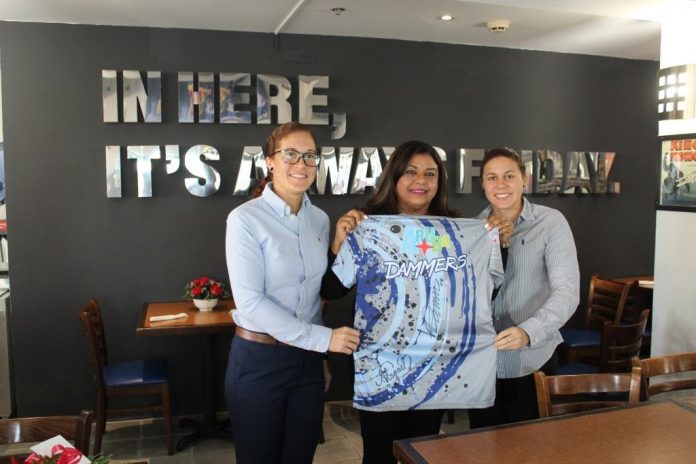 During the official re-opening of TGI Friday the 2 gold bowling medalists Kamilah and Abigail Dammers autographed one of their Uniform Jersey and gave it to TGI Friday as a token of appreciation.  
Kamilah and Abigail recently won gold medals in the Asuncion 2022 South America Games that was held in Paraguay.
Restaurant Manager Chela de Lannoy was very pleased to receive this gift in the name of TGI Friday as this is the first Jersey they receive for their "Wall of Fame" where they will be showing more of our local talents.