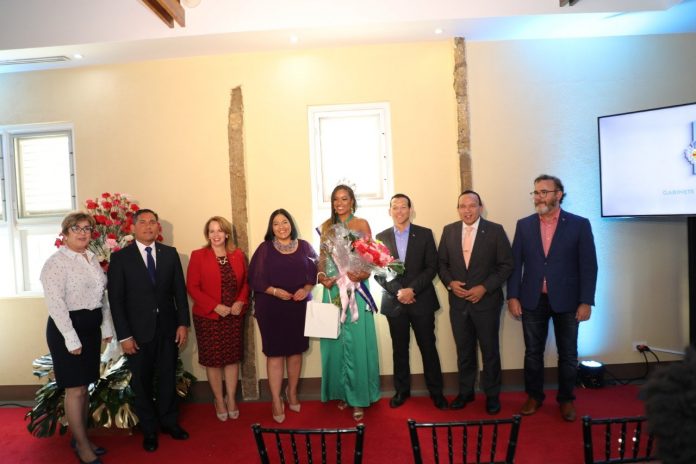 Recently, the Prime Minister of Aruba, Mrs. Evelyn Wever-Croes, and fellow Ministers recognized Miss Aruba 2021 and top 10 Finalist of Miss Universe, Ms. Thessaly Zimmerman, as a Goodwill Ambassador of Aruba.
Ms. Zimmerman represented Aruba on the famous international beauty stage and finished in the top 10 finalists. Ms. Zimmerman proved that despite coming from a small island with determination, discipline, faith, and a humble attitude, anyone succeeds in life. It encourages others to work hard to reach set goals. It is essential to stand still on the efforts of Ms. Zimmerman to get her message about mental health out to the world. It is a strong and significant message, especially after the pandemic that affected the world.
After 25 years, a participant of Aruba became a top 10 finalist. Thanks to Ms. Zimmerman, millions around the globe learned more about Aruba. It is a priceless promotion for Aruba. Ms. Zimmerman carried the big responsibility with pride and showed her humble character in representing Aruba.
The Government is very proud of her accomplishment and deemed it proper to recognize her as Goodwill Ambassador of Aruba.