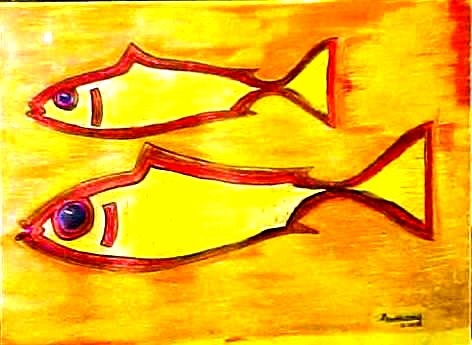 The so-called Continental Bank between Aruba and the opposite coast reaches a depth of about 650 feet. The sea is very rich in fish here. From indigenous native people times fishing and sea creatures such as turtles, octopus squids, conch and many type of crustaceans have formed a means of subsistence for the native Aruban inhabitants. Especially along the west coast of the island where the fishing grounds are settlements of fishermen. Until the arrival of the oil -industry Aruban fishermen could supply Aruba's wants.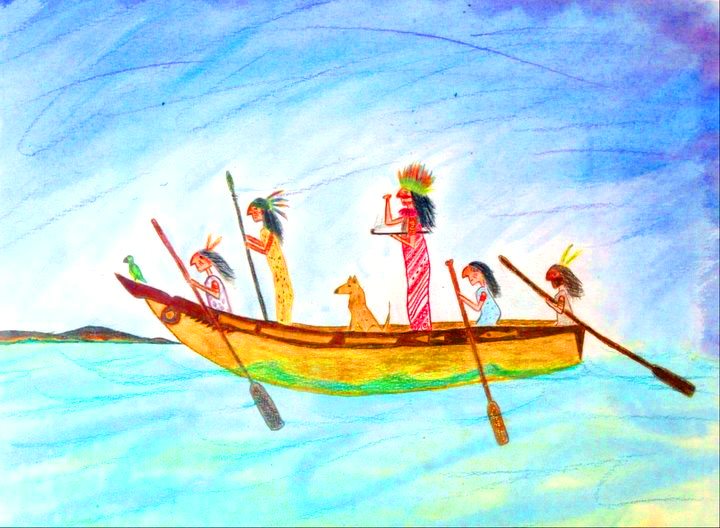 Cruising off the coast the Aruban fisherman patiently waited for a fish willing to snap at the bait on the drag-line, in nets and traps. Veritable giants are sometimes caught. Barracudas weigh from 9 to 44 pounds and measure from 3 to almost 7 feet. The king-fish has a weight from 22 to 44 pounds; the moclat may tip the scales at 155, whilst garfish, having a length of nine feet, weigh over 132 pounds.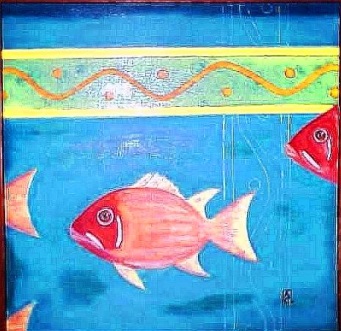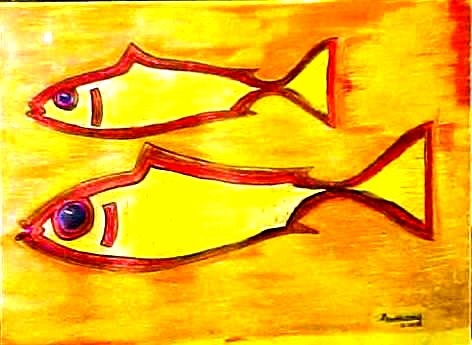 When fishing with deep-sea lines just over the bottom of the sea the boat is kept in place by means of a piece of rock serving as an anchor. The two most important species of fish by far caught in this manner are the pargo or red snappers and a variety of groupers like the mero, jeanpao and the wowo di boyo.
As a source of income, however, fishing did not amount too much. On Aruba and Curacao there were no facilities to keep a large quantity of fish for some days. Not until 1911 was there the first cold storage but with restricted accommodation on Aruba that was to be put into use. It is typical of the Arubans that only here were the nets properly cared for. Elsewhere they looked neglected.This sort of work will also have caused some hammocks to be made on Aruba.
Our fisheries which in times of old could meet the demand of the island have been unable to do so for a considerable period now. Approximately 160 people earn their living in this branch of this industry. Rancho, which stands for a shed, nowadays east Oranjestad, is where quarter has remained the fishermen's settlement. It was in the middle of the last century that about 45 fishermen lived there. On Horses' Bay about ten fishermen pursue their calling in a small ways by using fish traps called canastas. These where laid in the shallow water. At Cas Paloma there are 4 fishermen, at Santa Cruz 6, in the ancient fishing village of Sabaneta 10, at Cura Cabai 3 and at Sint Nicolaas another 7. Noord had also its old fishing village with some 25 fishermen living close to the beach. The further removed from Lago, the more fishermen there are.
These are all Arubans, but besides them there were also about sixty Venezuelans and Colombians who worked in the fisheries here.
The Arubans, together with some Windward Islanders, mainly engage in coastal fishing, using rowing-boats or small sailing-boats, and lines or dragnets and canisters in shallow water. The fishermen carrying on their trade around the Monges Islands and off the opposite coast employ big fishing schooners from 5 to 40 gross registered tons burthen with Venezuelan crews. The coastal fishermen supply fresh fish, but the catches of the bigger cutters, though brought to Aruban markets in greater quantity, are less fresh, because they have to be kept in cold storage for some time. At a rough estimate there are about a hundred small fishing boats.
The fisheries provide a considerable source of income, but they could be much more productive. Each month about 3000 kilos of cold-stored fish is imported here from Las Piedras, Venezuela. Everything caught is for home consumption only. Exports of fish do not take place.
To get to know more about Aruba and its origins, its animals and culture, we highly recommend you to book your visit. Our renowned cultural encounter session has been entertaining curious participants for decades. Mail us at etnianativa03@gmail.com to confirm your participation. Our facilities and activities take place close to high rise hotels.