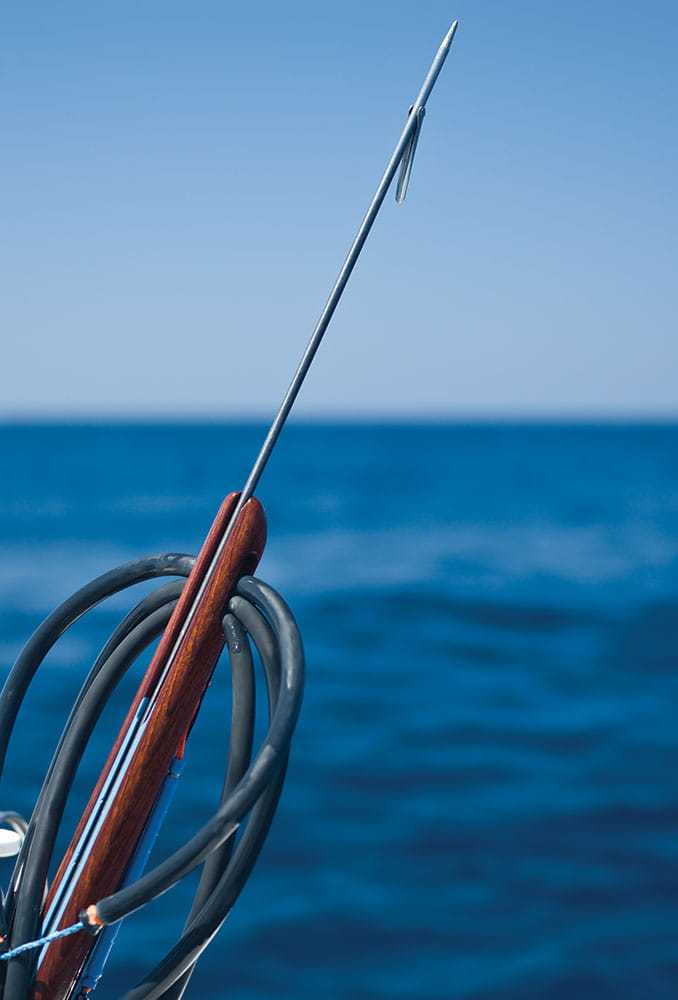 The Coast Guard regularly encounters people at sea spearfishing without a license.
The Coast Guard reminds everyone, especially spear fishermen, about the use of harpoons and the applicable laws regarding spearfishing.
Since November 2020, there is a tolerance policy in Aruba that has legalized the use of harpoons. However, there are rules that spear fishermen must follow. If a spear fisherman does not follow the rules and gets caught by the Coast Guard or the Police, the laws of the national decree forbidden underwater hunting devices to apply.
It is forbidden for spear fishers to spearfish in the red zones on the map. It is also prohibited to have a harpoon in this area. Having a harpoon in the red zone is allowed only if it is properly stowed in the boat when going out to sea or returning from sea. Swimming from shore with a harpoon is prohibited.
Spear fishermen can contact the Santa Rosa Department of Agriculture, Livestock, and Fisheries to obtain a spearfishing permit. At the department, you also receive all information and data on the proper use of a harpoon.