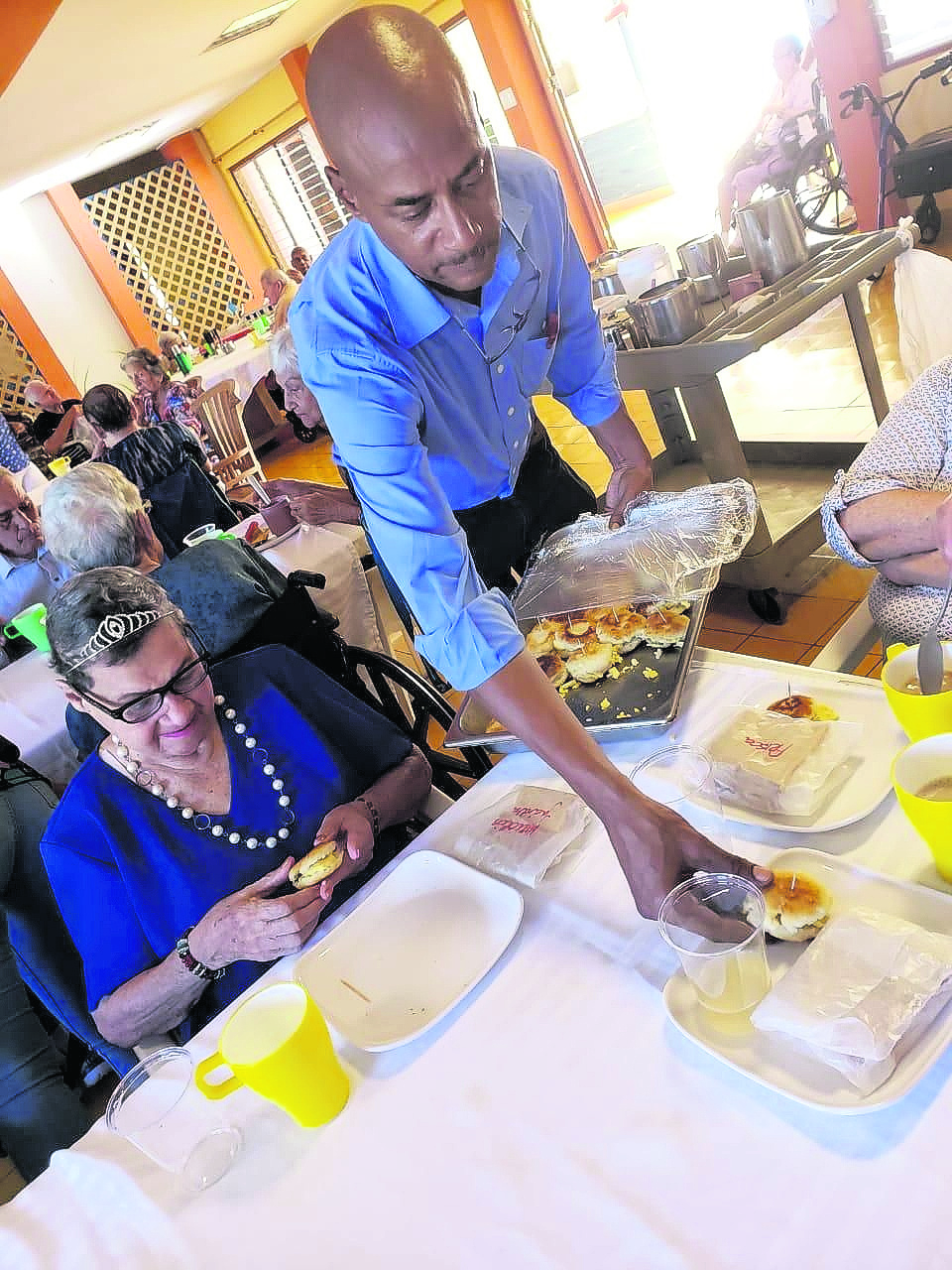 On International Day of Disabled Persons:
SAVANETA — It was a great morning last Saturday at SABA's retirement home Huize Maristella in Savaneta. In the light of the International Day of Disabled Persons the foundation Trampolin pa Trabou decided to show that people with a disability can also help others. They prepared a full breakfast for the elderly which was very much appreciated.
Trampolin pa Trabou is part of Foundation Sonrisa and offers a day care and teaching school for adults with limitations. "Meaning preparing the clients in this building to give them the best starting qualifications as possible to begin working. We have deaf, visually impaired, Down syndrome, Autism and other kind of limitations, but that does not mean you cannot work," manager Lionel Rumnit explains. Monday December 3rd was International Day of Disabled Persons and for that reason the clients of Trampolin pa Trabou went to the retirement home Maristella to cook a good breakfast and serve this together with the famous Aruba Ginger syrup.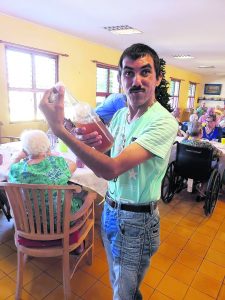 The annual observance of the International Day of Disabled Persons was proclaimed in 1992, by the United Nations General Assembly resolution 47/3. It aims to promote the rights and well-being of persons with disabilities in all spheres of society and development, and to increase awareness of the situation of persons with disabilities in every aspect of political, social, economic and cultural life.
"On this International Day, let us reaffirm our commitment to work together for a better world that is inclusive, equitable and sustainable for everyone, where the rights of people with disabilities are fully realized." — António Guterres, UN Secretary-General.